November 21, 2010
"I very much enjoyed the dual inputs from Dawn and Cindy. Both demonstrated a lot of experience in the field and shared openly with insight and personality. Since some of the concepts involved were foreign to me, the added view helped me grasp them. Thank you! Pretty much says it all." Greg Atherton, Sanbornton, NH

"Having taken a hypnosis course elsewhere a couple of years ago, I found Dawn to be highly professional and knowledgeable. The hand out materials and study books are well done and give good reference material. You answered our questions fully and allowed us to get any concepts addressed. I fee very confident with the training I've received that I will serve my hypnosis clients well." Valerie Tukey, Nashua, NH

"I am so happy that I took this class. I can not stress enough how much I learned about hypnosis. I loved how positive the instructors are. The stories told from the experience were funny, helpful and I always looked forward to class. The materials that were given to us were wonderful. I love the color-coded system. I feel that the tools I was given from the class are practical. I will be using them in my real-life as a hypnotherapist. Out of all the classes and courses I have taken, this was well beyond worth the money and my time. I feel confident that I can go out and succeed as a hypnotist Thank you Dawn for a wonderful class experience. Class was fun and relaxing."
Sarah Montuori, White River Junction, VT

"The class was over and above my expectations. I feel comfortable in the knowledge and experience I have gained as a hypnotist. Wonderful, wonderful class." L. Abbott, Concord, NH

"Very complete overview of material. Lots of real world examples of use of hypnosis in practice."
Jay R. Goodman, Danville, NH

"A lot of great, extra information not provided in the guild class outline or books. The structure "color coded" system was great and very helpful. Dawn really knows her stuff as a teacher." Mary R. Rubino, Franklin, MA

"I have enjoyed that pace and depth of the material presented. I feel confident with the skills I have learned. Thank you." David Almeida, Beverly, MA

"The class was hugely interesting, full of new and informative information. Clear examples were used to illustrate new concepts and there was plenty of time for discussion and questions. I felt supported throughout the learning process."
Linda Hopper, Hopkinton, NH

"Enjoyed it and would recommend it to anyone who is interested in hypnotherapy."
Richard K. Frye, Merrimack, NH

"I was very happy with the class, and very confident in my abilities upon completion. Thanks."
Karl Atherton, Belmont, NH

"I give the Thomas Hypnosis Certification Course and Cynthia Thomas "3 P's." Professional, Practical and Personable. I feel equipped, knowledgeable and confident to begin a career in Hypnosis after taking this course." Bonnie Kinney, Hinesburg, VT

"This class was excellent. I really feel I have the confidence to be a great Hypnotherapist. Cindy is a knowledgeable instructor with a funny sense of humor." Cathy Wienzek, Manchester, NH

"[Cindy] kept a good, positive flow of information and allowed students to ask questions and discuss various subject areas of interest. She had a nice, systematic approach to teaching the subject. There are those who are experts in the field of Hypnosis and there are those who can teach the subject. Rarely do you find someone who can do both." Chuck Blessing, Nashua, NH

"The level of professionalism offered at the Thomas Institute of Hypnosis is second to none. Both content and delivery address a variety of learning styles. The Thomas Institute of Hypnosis is riding the wave into the future of Hypnotherapy." Melissa Dabilis, Nashua, NH

"Very good, very informative." Janine Gauntt, Boxborough, MA

May 16, 2010

"This hypnotherapy course has been amazing. I don't remember ever learning so much in such a short amount of time. More importantly, I don't remember ever being this eager to learn….I am so excited about my career changes and truly believe that Cynthia's enthusiasm and love of hypnosis transferred into my whole being…She is wonderful and present to all the students; a valuable asset to any class. I would do it all over again!"
Jessica Legere, Pembroke, NH

"Great class, great instructor. A sharp mind and years of experience have given Cindy a great deal of insight which she always shared with us openly. This sure feels like a new beginning for me. Thanks, Cindy!" Bill Evans, Haverhill, MA

"I feel the class was great. Cindy has a wealth of knowledge on hypnosis. The class was openly structured, allowing students to share their experiences and add value."
Paul Lacombe, Candia, NH

"Cindy is a fantastic teacher. What an incredible learning experience I've had in her class. Also, I learned things that may benefit my own life to make me a better person. For that I not only thank her, but highly respect her." Susan Lacombe, Candia, NH

"This is an excellent class. It provides a comprehensive immersion into hypnotherapy, from history and practical aspects, to developing your own business."
Laura Collins, Concord, NH

"Outstanding presentation by Cindy. Lively class with great participation – great classroom environment. Cindy is extremely knowledgeable and was able to convey that knowledge effectively and in an entertaining fashion."
Daniel Tenney, North Andover, MA

"Class was very enjoyable. Cindy was a fun teacher and I finally feel I'm on the right path with my life." Michael Theriault, Ashburnham, MA

"I enjoyed the class and learned quite a bit about hypnosis. [Cindy] has the patience and demeanor of a saint, as [she] values everyone's input and questions – encouraged a lot of participation." Thomas Paolini, Brentwood, NH

"I think the class was great! I really enjoyed everything taught in the class and the camaraderie. Very interesting and informative – provided us with lots of material from beginning to end to start a new career or open a business."
Marcia Blackington, Londonderry, NH

"Ms. Thomas has a wealth of knowledge in the field of hypnosis from her years of work in the field. She imparts this knowledge in a clear and organized way. I highly recommend her both as a teacher and as a hypnotherapist."
Elaine Henderson, Rindge, NH

December 12, 2009

"I really enjoyed this class. I had not been to school for years and didn't know what to expect but, it was actually fun for me. I enjoyed interacting with the other students. Your delivery of the material and instructions was very positive and upbeat. Your belief in each of us inspired us to believe in ourselves! I think I still need to collect more scripts and practice. Thank you Cindy!" Mary Surprenant, Hillsboro, NH

"I was at a point in my life that I had raised my children and was ready to move on to do something I wanted to really do until I retire. I went to a hypnotherapist for weight loss and was so impressed I couldn't believe the positive changes it had in all aspects of my life. I knew this is what I wanted to do, even though I have a BS in advertising. I contact the NGH in Merrimack, NH. They highly recommended Cindy and I was very pleased with her class. Really, the best thing I ever did career wise." Lucy Valentino, Litchfield, NH

"Very interesting, a lot of fun but, very intense. I could have used a few more days due to homework. Overall, a fun, informative course. Cindy wants you to succeed and will do everything possible to help you do just that. You leave having all the tools to be successful...including more confidence! Sherry Ricard, Manchester, NH

"This class worked very well for me. Without the color-coded system, I wouldn't have been able to get through it. It made a lot of sense as I'm a visual constructive learner and other types of testing has failed. I've had a cognitive learning disability since childhood with an Attention Dysregulation. Cynthia's course took a lot of anxiety away that I would have had taking this course elsewhere and she was one of the best teachers I've had in a long time. Sometimes it's difficult to get the appropriate accommodations necessary for the achievement of our goals and I thank the National Guild of Hypnotists for referring me to Cindy Thomas. I think it was a pleasurable rewarding learning experience." Karen Letourneau, Turners Falls, MA


November 15, 2009

"I loved you and your class. The information was given in a way that was logical & easily understood. The materials are well organized. I really like the color-coded system to follow for the steps of hypnosis." Michelle Mailloux, Executive, Portsmouth, NH

"I believe I am leaving this class with a thorough understanding of what hypnosis is. I feel the training provided makes it possible for me to start using what I have learned immediately and with confidence. I would recommend this course to anyone who is serious about becoming a hypnotherapist!" Rhonda Slack, Compliance Specialist, Haverhill, MA

"This class has been absolutely terrific. We've learned a great deal very quickly, but I looked forward to each day of class." Nancy Parker, Compliance Manager, Andover, MA

"I think the class is well structured and provides all of the basics needed. I love the color-coded system. The information is broken down into understandable segments so it is not overwhelming. I highly recommend this course." Sandra Ranfone, Customer Service Mgr., Atkinson, NH

"This was a fun class with a lot of valuable practice time. The teacher is well versed in up-to-date hypnosis and not the old views many instructors teach." Mark DeMello, Psychology Student, Tiverton, RI

"Being a second time around student who attended one of your larger classes, I must say that the smaller more intimate class size lends to a better interaction and appeared to give you as the instructor a better way to guide the classroom comprehension. I did then and do more so now feel that your personal journey lends so much to the curriculum and how it relates to the field of therapeutic hypnosis. You have an absolutely perfect teaching ability that raises the strength in all of your students regardless of their person." Gayle Blanchard, Sales Supervisor, Manchester, NH


August 22, 2009

"Cindy, you took something that was so hard for me, reading and writing, and put me at ease. I now know I have the tools and understanding to go far with this. You are a great teacher!" Christopher Clapper, Sales, Londonderry, NH

"I really enjoyed the class. Cindy has a true depth of knowledge and taught the course in an intelligent and entertaining manner. I would highly recommend taking the course." James Doherty, Attorney, Beverly, MA

"The class is structured in a manner that is beneficial to all learning styles. The time goes by quickly. Students benefit from the relaxed feeling produced by practicing." Linda Seabury, High School Teacher, Manchester, NH

"I found it to be a very comfortable learning environment. A lot of information is given. I may have put more practice time in on a daily basis (even for short amounts of time) because I feel this is the type of career where you really need to feel very confident and confidence comes with practice. That really would be my only suggestion. Otherwise I have very much enjoyed the class." Christine, Business Owner, Litchfield, NH

June 13, 2009

"This class was very informative and fun to take. I could not get over how fast the day would fly by. I am extremely happy I took the certification with you. Thank you! Cynthia is a very positive person with wonderful knowledge and a great ability to share that information." Kelly Lyford, Massage & Respiratory Therapist, East Hampton, MA

"This class was extremely interesting! The instructor is terrific - very, very, informative. I can't remember the last time I felt so invigorated and excited! Not only did I learn hypnosis, but learning to apply these techniques to myself REALLY let me realize my full potential. A truly positive life changing experience for me. Thank you Cindy!"
David Balchunis, Court Reporter, Everett, MA

"Excellent, love the color coded system, very practical approach to doing sessions." Timothy J. Corum, Plymouth, NH

"I liked the teaching style - combined modalities of reading, discussion, anecdotal, experiential and plenty of laughter. Cynthia was supportive and always positive with everyone in the class. She made learning and retaining this information fun. Her study guide workbook will be an invaluable tool for me to reference as I add hypnosis to my current practice. I feel confident I can open a new practice in hypnosis with the skills I've learned and the support materials Cindy's school has provided." Rosanne Beaurivage, LMT, Penacook, NH

April 19, 2009 Class

"This course was enlightening and fun. Not only have I learned about hypnosis, but I have the skill set to be a practicing hypnotherapist. Cindy is a positive and encouraging teacher. She is always ready with an enecdote or encouragement. The people that took the class with me were supportive, brilliant and at time hillarious. We really had all the synergy. I am so grateful to Cindy and my classmates for this experience. It changed me as a person and I have changed careers with the upmost confidence and optimism. If you are hearing the call to explore hypnotherapy, do not hesitate to answer it, you will not regret the time you spend learning and growing, whether you use it persoonally or professionally." Melissa Walsh, special educator, Concord, NH

"This class opened my eyes up to what hypnosis really is...step by step. The way Cindy explains what hypnosis is, what your experience while being hypnotized is and what hypnosis is used for. It covers so much and is going to be so helpful when I start my new business. Cindy is a great teacher. Her class was so much fun." Jeremy Salois, food prep, Derry NH

"Very informative - not boring - covers areas that I would not have thought of - teacher is motivated - hands on learning - includes ways to put skills to use in business." April Harvey, office manager, Sanbornton, NH

"This is a fun class and a great value for the price. Cindy is charismatic and a hoot! Her anecdotes and step by step teaching style make learning easy and interesting. Highly recommended." Jennifer T. Bosworth, LMT, Rochester, NH

"Cynthia you are a knowledgeable and enthusiastic teacher. I so enjoyed the energy of the class, the humor, the personal stories, insight and your wisdom. Thank you for creating a fun and caring learning environment for us." Jennie Sandberg, owner of Divine Child Holistic Arts, W. Concord, MA

"I have thoroughly enjoyed this class and looked forward to my training on Sundays. I have gained thorough knowledge about the mind, one's behavior and how to effectively address a client as a whole. I feel confident that I now have the tools to guide others to reduce stress, correct bad habits and even relieve pain. My eyes have been opened to all the wonderful options hypnotherapy lends itself too. I am very pleased with the wealth of knowledge that was presented with ease. Thank you for making this an incredible pleasant experience. I am eager to extend the rewarding benefits of hypnosis to others. NAMASTE!" Jennalee Tracy, student & hypnotherapist, Skowhegan, ME

"Lot's of fun, very informative, hands on experience is great, very glad I did it." Robert Massicotte, Director of engineering, Nashua, NH

"This was an incredible experience. Cindy really cares about what she does and about our success and training. I am so grateful for her patients genuine caring and her down to earth approach and most of all her humor." Kobit Beaver, Windham, NH

October 26, 2008 Class

"I found the class to be wonderfully upbeat and exciting. It never seemed to drag on and I found it easy to follow. I am so glad that I decided to take Cindy's course!" Heidi Vega Cavanaugh, Merrimac, MA

"I had a blast! Cindy kept things interesting & informative. Loved the sharing of her experiences. Would recommend her class to anyone interested in learning hypnosis." Donna Chagnon, Reiki master/Office manager, Allenstown, NH

"Cindy, your class was exciting, thoughtful and empowering for us. It was hands on never boring. Your respect for all of the clients that we will have is inspiring and shows the utmost integrity. You helped the class become cohesive from the start-maybe by not ever making any of us feel like we could say or do something wrong." Jana Jagendorf, Social Worker, East Hampton, MA

"I was drawn to this class because I was supposed
to take it, now, here, with everyone in this class.
I learned a lot of things I liked. Most importantly, I now trust hypnosis and my own ability to be a hypnotherapist." Joe Marchetti, Workshop Leader, Brockton, MA

"Loved the class. Very informative and interactive. Cindy is a very talented and accomplished hypnotist and teacher. She conveyed her vast experience and knowledge throughout the class and in doing sessions. It provided a unique experience to all of us students. I highly recommend the course to anyone interested in hypnosis." Butch Baxter, Lewiston, ME

"I have really enjoyed this class. It is an awesome group of people. Hypnosis is very exciting. I enjoyed having the small class size because it allows us to get the answers we need. I think the class has been taught well. The color coded hard cards will make doing hypnosis easily as I get use to it. Thank you Cindy, this is the beginning of my new adventure!" Nancy Lee Dionne, Massage Therapist, Laconia, NH

August 1, 2008 Class

"This class was very enlightening. Covers all aspects pertaining to learning the skill, perfecting it and marketing it. The tools and handouts are extremely effective. The couch is very comfortable!" Angela Powell, military, NAS Brunswick, ME

"Cynthia's class was exciting, interesting and gave me a wealth of information, I can use for myself as well as my clients. You are guaranteed to succeed." Maureen DiStefano, Reading, VT

"This class was an eye opener into the magical world of hypnosis. Cynthia's expertise, willingness to share and her exhuberance made this class an "art form" in itself. Highly organized with a commitment to the field of hypnosis. Mrs. Thomas conducted a thorough and passionate seminar for seven days. I certainly recommend this training for anyone in the healing profession, or for anyone wanting to learn more about themselves... and for anyone interested in how a professional training program should be run." Glenn Berger, School Counselor, Concord, NH

June 13, 2008 Class

"Cindy is a very magnetic person - great teacher, never boring, knows a boatload about hypnosis, hypnotherapy and business aspects of hypnosis. Excellent course, fun learning experience." Cappy Anderson, Cape Neddick, ME

"Cindy Thomas is by far one of the best instructors I have ever had the pleasure of taking a course with. She combines all of the qualities for an excellent learning experience: Theory, practical examples and suggestions drawn from her own experiences, humor, hands on supervised practice and support. I was on the edge of my seat. Never bored, always looking forward to the next phase. She exudes charisma and her skills and experience are unsurpassed." Kathleen Marden, Author/Researcher/Lecturer Stratham, NH (Author of Captured - a book about her aunt and uncles abduction)

"I loved the class. Cindy is very knowledgeable about hypnosis but explains it in a way that it is clear and easy to understand. I received the best possible instruction that I could have and feel very confident about being a hypnotherapist." Jaqui Pilla, Doula, N. Andover, MA

"I really enjoyed this class and liked how there were plenty of "real life" examples of situations we may run into. I also liked how comfortable Cindy made everyone feel about their questions and participation." Laura Gibson, Dover, NH

"Cynthia is extremely passionate about hypnosis - in a way that is contagious - she has a wealth of experience; which in combination with all of her knowledge has allowed the class to truly learn all they need to know to start their own business. The class environment is fun and you learn so much! Hypnosis can enrich your life - it has mine, physically, mentally and spiritually. Joanne K. Pricer, Nashua, NH

May 11, 2008 Class

"The class was very informative and geared to different types of learning modalities. The class included hands on learning so I would learn my own style. The pace of the class was just right. It was fun and I enjoyed the interaction with the other students. I looked forward to attending each class. The class was designed as building blocks where we could learn and build each day on the knowledge and technique that we already mastered. I would recommend (and already have) Cynthia's class to anyone interested in becoming a hypnotherapist or even for their own self-improvement."
Dawn Whiting, owner of Pachamama, Concord, NH

"I enjoyed the class tremendously. I have more confidence that I will be a complete success and I can't wait to open a practice. I have learned valuable lessons that I will use every day in my practice and my life. I never realized the endless issues that can be helped using hypnosis. I had a wonderful experience and learned more than I could have hoped for."
Senia Peluffo, admin. assistant, Fitchburg, MA

"Very informative. Perfect class size. Relaxed atmosphere. Friendly environment. Lot's of practice. Everything is covered from the preliminary screening to setting up shop."
Sean Potter, Fitchburg, MA

"Loved the class!" Ray Mitchell, construction, Manchester, NH

"I loved the class. It was always interesting and very informative. Cindy was a pleasure and is very knowledgable. Lot's of great information."
Caroline Foote, Reiki Master Teacher, Tilton, NH

November, 16, 2007

"I was very impressed by the quality of instruction. There was not one moment of boredom the entire week. Obviously the energy you use in teaching a subject for which you are well versed makes a huge difference. Often, I've discovered that people who are good at what they do, may not be good teachers - You are indeed the exception to the rule."
Michael Clark, Police Sergeant-Polygraph Examiner, NH

"I was very impressed with the instruction I received. The course materials were easy to follow and well organized. I felt I was given all the instructions and resources I need to begin using hypnosis confidently and competently We were able to ask questions and felt supported and encouraged throughout the entire training." Lori Millis, Psychologist, Queensbury, NY

This has been a great class!! A nice combination of good people/students from all walks of life. The class and the materials are well organized. The combination of lectures, anecdotes, practice and group discussion provide an opportunity for everyone to participate, ask questions and get guidance. The Thomas Institutes color system gives step by step instructions which allows students to quickly move from "student" to professional hypnotherapist with security and confidence." Gene Faxon, Teacher/musician, Temple, NH

"This class opened my eyes to the healing power of hypnosis - I learned so much about what makes us work as human beings. The class was well structured & paced. Cynthia was very knowledgeable about answering all of our questions. The one on one practice was fantastic as we put all of our learning to use. It altered my misconceptions about hypnosis. What a wonderful gift you have given me to be able to help others. I only wish I could keep learning from you forever-although I feel very well prepared to start my own practice." Gillian Draleau, Reiki Master, Shirley, MA

"This class has given me great confidence. I have met wonderful people and can not even believe that I can do this. I feel so good about myself, I have really accomplished something and feel I am on the right path. I am leaving here feeling confident, wonderful, fullfilled and successful." April Peterson, LNA, Reiki Practitioner, Milton, NH

"I found Cindy's class to be very informative. She is very professional and explains things so that everyone understands. Her materials are outstanding. I would recommend this class to anyone interested in hypnosis." Holy Sutherland, Test Technician, Litchfield, NH

July 27, 2007 Class

"WOW- I loved it! I've been wanting to do this for decades. 7 days in a row was intense but glad I came. You can count on me to support and recommend all of your ventures." Robert Marchand, Reflexologist, S. Portland, ME

"The class was very informative and very enjoyable. Cindy made it an extremely fun class along with teaching all the skills thoroughly. I really enjoyed all the hands on practice. I would recommend Cindy and the school to anyone interested in hypnotherapy." Peg Penberg, Reiki Master, Contoocook, NH

Excellent. Thank you very much. You have a real gift for this and receiving hypnosis from you is = to receiving a gift!! This feels like a wonderful investment in personal well-being, as well as something very effective to use with clients and/or as an adjunct to therapy. Very clear explanations. Just the right balance between hands on experience and lecturing. You are animated and have a great sense of humor, so it's always lively. Thanks!" Sue Creamer, Clinical Social Worker, Newburyport, MA

"Cynthia Thomas is a dedicated and enthusiastic teacher. She is clear and thorough, as well as interesting and fun. The class was diversified into different ways of learning and hands on. Because it was so interactive, it was never boring. I looked forward to every day and was able to learn easily. I know that I will take this knowledge with me and be successful in my new business." Cristina Eaton, Childcare director/teacher, Chester, VT

"Cindy was clear precise and very professional! I felt a sense of ease and comfort while learning. I feel I have my basics and am comfortable with hypnosis. I would highly recommend this class to anyone. I really enjoyed myself." Lisa Gold, Therapist, Hopkinton, NH

"I loved the class. I didn't know what to really expect when I first came to the class and just hoped I would be able to do hypnosis. The class far exceeded my expectations and I am excited now about my future as a hypnotherapist. Cathy Holland, Respiratory Health Coach, Penacook, NH

"I feel very fortunate in coming to this class. I picked it blind in a sense without knowing anymore about Cynthia than her website. Mainly because she was relatively close and her claims were not outlandish. The class was fun and informative with a clear structure for a beginner to use." Stephen Tucker, Ellsworth, ME

"I really enjoyed the class. You're a great teacher. The class moved right along and was never boring. The quick jump into "hands on" made the class exciting for me and was very motivational. I believe...NO, I KNOW, without a doubt that with your training I am ready to walk out the door and go right into practice! The group was great! You got us all involved and working together." Michelle Wedel, Reike Master, Nashua, NH

April 29th, 2007 Class

"Excellent class. A lot of information and hands on. Great environment and very knowledgeable instructor. I will recommend it to anyone that wants to learn hypnosis." Patricia Valley, Real Estate Broker, Methuen, MA

"The class was great! The information was presented in a very understandable manner and with wit and good humor. The material made sense and was clear and easy to understand. I like the way that the profession is presented by Thomas Institute. It is very uplifting. If more hypnotherapists where trained like this, the old stereotypes about the profession would soon be gone from the minds of the public." Jay Destroismaisons, teacher, youth counselor, Lisbon, NH

"I loved this class. It was informative fun, and easy to understand. I feel I have all the information and steps I need to be a successful hypnotherapist. Cindy is great - very experienced, very informative. I loved hearing the stories of real life situations. FUN!" Amy Edwards, Licsw, Westport, MA

"Fabulous! I really enjoyed your class. You have a way of explaining and presenting concepts that make them simple and easy to understand. Please let me know of other courses you are teaching. I would like to take more." Donna Horsch, computer programmer, Derry, NH

"I thought the class was excellent. You moved at a good pace, gave good examples and provided insight. I liked having the ability to practice on each other and to observe. Also, liked the session today on marketing and getting started overall. It was very interesting, at times fascinating and you brought a lot of knowledge and energy which made it fun." SueAnn McGorty, client services manager, Londonderry, NH

"Although one can absorb a great deal reading sources about hypnosis and its practice, your personal attention to questions customizes the information and makes it most clear and relevant for each individual student. The practice sessions are key for only by doing and reviewing actual sessions can one really get the sense of the healing power accessed through hypnosis." Lynn Lewis Ribeiro, writer, Hampstead, NH

February 23, 2007 Class

"This class exceeded me expectations! After years of "dabbling", this has been what I have been waiting for to tie things together for me. The positive reinforcing techniques are in line with my personality and approach that I feel comfortable with." Dan Kirby, BA Social work, Bedford, NH

"What I appreciated was the integrity by which Cindy presented this class in respect to what hypnosis is and what it is not. The ethical aspects of hypnosis is critical for the hypnotist as well as for the world of hypnosis. The fullness of this program, from intake to exit to marketing and scripts is so totally complete I feel I have all the tools to be successful in my business."
Ron Shepard, Life & Personal Coach, Barre, VT

"A great training and educational tool with many applicable uses! Whether it is for self-help or business, making it an integral part of your existing business or starting your own, it is definitely a class worth the time and expenditure. Very informative. Cynthia is a professional in her field that is all at once inspiring and awesome to be a part of. I thoroughly enjoyed the class." Lisa Ingram-Stall, Medical Technologist, Bedford, NH

July 28th, 2006 Class

"Lots to learn, all of the info is important - the stories are excellent back up to the lessons. I like the way sessions are described and examples then were provided for each section of session. I enjoyed all of your insights into this profession - and watching all of my classmates grow not only in their knowledge of hypnotism but also gaining confidence and personal growth." Wendy Diotalevi, public health director, Milford, MA

"I have very much enjoyed this class. I am glad I came to the smaller class I t was very relaxed and we got to know each other quickly. I am very glad that we received both the NGH and the Thomas Institutes approach and that the differences were pointed out. I saw some long distance learning that I had considered taking, but could not imagine becoming "qualified" without actually being hypnotized or hypnotizing another person. We had a great blend of theory and practical work which I thought was a good balance. I would recommend this course partly because of the balance mentioned above and partly because of the way it was presented. Cindy is positive and the classes were thoroughly enjoyed. Cindy's course was by far the best!" Mary Murray, college lecturer, Devonshire, Bermuda

"The class was very professionally done and yet lots of fun. I had tried self-hypnosis on my own with tapes, but little or no success. I am now having great success and hypnotized myself to improve my vocal variety. Received many comments from classmates about how much my voice had improved. They did not know what I was doing. Also, hypnotized my wife...should have learned about the barter system earlier! Thank you very much." Harold Elliott, teacher

"I wasn't sure what I wanted out of the class but was suprised at how much I enjoyed it. I liked the attention given to our smaller group." Chris Taillon, Finance manager, Allenstown, NH

"This was even more information than I had imagined. It was amazing watching myself and my classmates evolve in just one week! I found Cindy to be a caring teacher, encouraging us throughout the class. We were given positive reinforcement and I truly do feel ready to go out and start my career." Mary Easterly, The Nut Lady (owns her own nut company) New Hudson, Michigan

"Very informative and concise compared to the other programs/classes on the internet or advertised." Vincent Giannusa, phlebotomist, Reading, MA

"Great - Lots of preparation went into this class. Very impressive, wealth of knowledge and experience. Instructor - on - the whole time. Enjoyed the actual hands on part the best." Cathy McLaughlin, Massage Therapist, Reiki Master, Newton, MA

March 4th, 2006 Class
"Great, I loved it. You are positive and upbeat. Even though the days were long and consecutive, this week has flown by! I would recommend you first over anyone else." James Gromm, RN, Candia, NH

"I loved this class. There was so much information given in such an easy to learn way that I quickly felt certain that I would be successful. Cindy is a wonderful teacher, low key and upbeat. She always keeps it interesting and fun. Cindy is a highly ethical hypnotist and teacher and she instills these values in her students."
Janet Kent, Yuen Method practitioner, Woburn, MA

"Very informative and entertaining. I felt relaxed and comfortable at all times. The small class concept is great with plenty of time to ask questions and lots of time for hands on practice. To sum it up, I will use the words of my instructor, I LOVE IT, LOVE IT, LOVE IT!" Stephen Brothers

"I initially started out with a different hypnosis course... I gained more knowledge and confidence with Cynthia's class. She teaches from a place of integrity, great ethics and morals. She teaches with enthusiasm and a love for her profession. There was a grounded quality that was absent from the other course. I was able to get a lot of hands on experience during the class. I enjoyed her humor, honesty and sincerity." Mary R. Howe, Life Coach

"This course is well laid out and compares different approaches to hypnotherapy. It is the real world experiences of the instructor, however, that make this a stellar opportunity to learn about this profession and practice of hypnosis." John Sheehan, Ethicist, Ph.D, MA, BA

"Cindy is dedicated to advancing the profession and insuring her students are fully prepared. This class was packed with information that will prepare you for real life situations. Anyone can teach from a book...Cindy teaches from the heart!" Lynn Martin, Life enhancement coach

"From the first phone call to the end of class I felt comfortable and knew that I had found a competent and caring instructor. I would highly recommend that anyone interested in learning to be a hypnotist/hypnotherapist start by going to the Thomas Institute. I have worked for 20 years as a psychotherapist and I feel that Cindy has a comprehensive understanding of hypnotherapy." Marlis Sorge, Psychotherapist, E. Thetford, VT

"This was a fun and educational class. Perfect for my comfort level. I've learned many things above and beyond a basic hypnosis course." Johanna Erickson, business owner, Hampton, NH

October 2nd, 2005 Class

"This class has been enlightening. I know we all have the power with in ourselves to make changes. It is helpful to discover ways to implement the necessary changes, both for ourselves and others" Mary Cmejla

"The class was wonderful! You are a great speaker and have great ability in holding the students interest. Thank you for helping me understand what I am doing now."
Mary Pagnani, RN, Brentwood, NH

"Already being a practicing psychotherapist I found this class to be just the right fit for a WHOLE person approach. I came from a foundation of mind, body, health and using hypnosis only gives another tool to insure a successful outcome. Cindy is concise and very knowledgeable in her presentation. The classes are full of information that is useful and practical. The color coded system is easy to use and the information touches on a variety of subjects. I am very pleased and look forward to doing more classes with her."
Carlotta M. Robbins, Mental Health Therapist

"GREAT, GREAT, GREAT. I loved every minute of the class. I got so much out of it.
Izolda Petakov, RN, Teacher

"Interesting question, "you sense something isn't quite right", re: person requesting a session. I found my answer interesting as well. I was trying to "think" like a hypnotist and not like my psychotherapist self. That is perhaps what has truly been so very helpful about this class. It helped me to think in a way I haven't for the past 20 years. So this class has helped me to formulate some new ways of understanding how to work with people, to "compartmentalize" my work sometimes as a hypnotist, sometimes as a psychotherapist...and as both. Cynthia is a very talented teacher and I especially enjoyed her being so honest and practical in her approach. She truly "demystified" hypnosis and I am very thankful for her kindness and approach!"
Ilene Swartz , MSW, LICSW, Lynn, MA

"Cindy, I learned so much more in your class than the other hypnosis class that I attended. You have so much more knowledge about the field of hypnosis and are able to explain it so that your students can comprehend it. You are organized and you structure the course so that it follows a logical order. The homework you give is applicable to what your students need to learn. You make it hands-on. Your stories and examples add to the material and your sense of humor is wonderful. Making the class interactive, comfortable and safe for your students to ask questions. You offer practical and helpful advise. Thank you for allowing me to attend the class. I now feel confident about helping clients through hypnosis, something I NEVER felt with the other training class!" Marilyn Hutnick, Assistant Principal,

"I believe the class is structured in an easy manner so that basically once you have completed the course, you have all the tools you need to be successful. Cynthia has taken the guessing out of the process making it easy to follow the steps. Every person should take this course, if not to use in business at least for their own individual education." Linda Ouellette, RN, Hooksett, NH

"I enjoyed the class and Cindy's enthusiasm for the subject." Wendy Mathews, Body/Mind Therapist, Rockingham, VT

"This class is so wonderful! Cindy is a delight to work with. She keeps the pace going and everyone is involved and enthusiastic. We covered a lot of material and made many new friends and we all look forward to future referrals. It was a lot of fun!" Linda Keeler, North Salem, NH

July 23rd, 2005 Class

"Cindy has an energetic personality and this comes through in her classes. She does a thorough overview of the NGH curriculum and also imparts a lot of information from her years in private practice. Her color coded system makes it easy for a beginner to build sessions for their clients. I highly recommend taking her class.
Anita Germain, Spec. Proj. Mgr., S. Burlington, VT

"Loved the class. Well paced and kept me interested. Packed with information. Cindy is very thorough. Lewis Rizk, Mgr., Saugus, MA

"Before I attended Cindy's class I had some of the same
misconceptions that many people have. Now I have a great understanding of the true meaning of hypnosis and feel confident in my ability to use hypnosis on myself, friends, family and even to start up a practice. I looked into other schools and the Thomas Institute just seemed to offer the most material and greatest support. Boy, was I right! We even walked away with advanced techniques. Not only is Cindy highly professional and really focuses on "updating hypnosis", but she also has a sincere level of caring for her students and their success. I can't say enough how the training exceeded my expectations and how highly I would recommend it to anyone.
Rebecca Burcher, Real Estate Broker, Milford, NH

"Excellent class. The best part is getting the benefit of your past knowledge and experience. I got the chance to practice and had lots of individual attention and feedback. Great class, support and outstanding teacher!" Manish Punjabi, Austin, TX

"I have greatly enjoyed the class and am sure I will find this beneficial with my clients. I'd like to take this opportunity to thank you as It has already helped me in so many ways. Do not change a thing, this class is great!" Millie Rich, Alcohol/Drug Counselor, Weare, NH

February 6th, 2005 Class

"Fun, very useful information. Animated and energetic presentation that is well rounded and informative. Very encouraging. Would love to have more practice and thankful that you will remain a great resource." Debra Miller, RN, Goffstown, NH

"I really loved it! I really did learn a great deal! I am very impressed with your professionalism and how you were also able to show us you also." Kathy Young, LMT, Manchester, NH

"I think you are an excellent instructor - full of personality and animation, yet you passed on your knowledge and experience with enthusiasm and in a way that was easy for everyone to grasp. You are patient, non-judgmental and caring. I never wanted to come out of hypnosis when you guided us into that wonderful relaxed state. Thank you for everything that you taught me and continue to offer more and more and more and...." Gail Castelot, shorthand reporter, Bedford, NH

"I've taken many academic courses throughout my life. Cindy has been of the better instructors I've seen in a while. All questions were answered professionally and thoroughly. It is obvious she knows her profession through and through. I would gladly take another course through her. Bethany Sulecki, market research, reiki II, Merrimack, NH

September 19th, 2004 Class

"I looked forward to each weeks' class. Cindy is an excellent instructor. She provided information with real world applications based on her experiences in the field of hypnotism. I am excited to include this new skill in my current field of massage." Trina M. Serrecchia, LMT

"I felt the class was very informative and gave me a much better understanding of hypnosis. It was so interesting and so involved that the time sitting in class seemed to speed away!" Richard Adams, machinist, New Boston, NH

"I found it very informative and lighthearted, not stuffy." Ryan McEntee, reike master/teacher

"This class was excellent. It was fun learning and very informative. It gave me all I need to know to start my own business and then some. I got hands-on experience in the class as well as practicing at home. If anyone wanted to get into hypnotism, I would highly recommend Mrs. Thomas' class." Norman Frost II, graphic artist, Piermont, NH

"This class was great. Cindy has a very nice, accepting style. She makes sure her students are comfortable with each of the topics covered before moving on to the next. She takes the time to answer everyone's questions and makes the individual feel it was okay to ask the question. She exudes confidence at all times and it is easy to see that she is very successful at her practice. She is a wonderful hypnotist and teacher!" Bill Scimone, consultant & guidance

"I believe this class was very informative. I was surprised at what I actually got out of the sessions. Everything was taught in great detail." Cindy Davis

"This was a really good class. Very interesting. I wish I had less going on in the rest of my life so I could devote more time to this, but because I can come back in the future and audit classes, I feel confident that my time and money were well invested." Mary Rose Cieslik, LPN

"This class has been very informative - even though I wish there were more information on past life regression. I do understand though that it is a controversial subject. There is a lot of information in a short time." Lisa Case

" A lot of useful and valuable information. I was able to use what I have learned to help myself work through some of my own issues. I enjoyed the open class participation and demonstrations and the encouragement to practice outside of class with family and friends. I would highly recommend this class to others." Bonnie K. Learned, social worker

June 5th, 2004 Class

"The last seven days have been marvelous. The class has been fast paced, interesting and powerful. The weight loss session that you did with me was wonderful. Even though it has been only three days, I am amazed at how my eating habits have changed with little effort on my part. Thank you. You are an excellent teacher and made the information interesting and exciting. I look forward to beginning my own practice." Edward Miner

"Cindy is a truly gifted instructor. Her wealth of knowledge, warm personality and wonderful sense of humor made the time seem to fly. I am so glad I decided to learn at the Thomas Institute of Hypnosis. The color coded system was very helpful. Course material presented in a very organized fashion. I particularly appreciated class examples that she drew upon from her extensive experience. The marketing session was loaded with practical tips that are so useful for anyone embarking on a new business." Karen Wheeler, RN,C

"I enjoyed the class very much. What I liked the most was the daily opportunities to practice our new and developing skills which really helped to overcome any insecurities or barriers to actual beginning a practice as a hypnotist." Katherine Negron, nurse practitioner

"This is a great class-informative, entertaining. Great class dynamics - we hope to keep in touch. The handouts were fabulous - very important teaching tool. You are knowledgeable and experienced, not only as a teacher but as a hypnotist. Great examples from your own experiences. It has been everything I wanted and more! I will tell everyone about you and the great experience I had. I feel confident about starting my business!" Kitty Spitzer, writer

"A very consistent, high quality learning experience. I will recommend your class to everyone interested in hypnosis, without any hesitation. This was a great experience. You were born to teach! Thank you!" John F. Hynds, massage therapist

"The class was great! The information was just right. It has practical applications for us. We can easily go from class to doing hypnosis. All the materials we need are here! Cindy is cheerful and knowledgeable. She openly share information and has a strong desire for her students to succeed." Lori Boyce, fitness instructor

March 5th, 2004 Class

"The teacher was very clear & detail oriented in her style. There was a good mix of dictation and exercises. Plenty of materials available. Very personable and enjoyable experience all around." Rev. Richard C. Martin

"Excellent Class! Well Taught!" Daniel McDevitt

"Superb! I looked forward to coming to class every Sunday. Very informative, fun, extremely educational, innovative. I would highly recommend your class to anyone!" Jana Malette, executive assistant

"This class was well organized, enlightening, non-intimidating. Cindy is knowledgeable and approachable. And even though it was just plain fun, I feel confident that we can all be more than competent hypnotherapists. I've also met some very terrific people." Christine R. Townsend, RN

"I enjoyed the class very much. It presented a lot of information in a coherent way. The practice sessions made it come alive." Joseph Borkowski, software development manager

"I enjoyed the class immensely. Cindy made the time very enjoyable. You learn a lot during the classes. I would recommend it, even if you don't want to become a hypnotherapist!" Carol Sipe, curriculum designer

"Great class! Handouts, tapes and examples were wonderful." Rose Stevens, guidance counselor

"AWESOME! Other than smoking cessation & using tapes, I had no exposure to hypnosis. You started at the very beginning & built upon that and managed to put the pieces of the puzzle together in to a complete picture - week by week. You definitely have the gift and acquired skill of teaching as well as a great sense of humor (and tolerance for those of us who have lot's of questions). I definitely made the right choice to come to YOUR class. " Colette Hall, RN

"I found the class to be light and refreshing. The instructor made the classes fly by. Her personality made us feel at ease and comfortable. It was truly a pleasure to attend this class. I hope when I "grow up", I can be just like Cynthia, bubbly, joyful and zesty. She makes learning fun and interesting." Tracy Lagasse', minister

"I enjoyed the class very much. I thought you had a great amount of knowledge and had excellent rapport with the class." Cort F. Cary, home renovation

"It was fun! The learning enuromeny was very light but to the point and covered all the facts very well. The class was always in a learning state of mind. Everyone was here to learn about hypnosis, not to disrupt the class. Material was covered very well and all questions were answered and expanded on for clarification. The changing of partners in the class provided a varied (mixed) learning atmosphere. This provided us with additional in class experience." Nickolas Darchik

"Loved the class! Lectures are not boring. The only thing I could see improving are to have the color coded cards already in notebook." Douglas Warren

"Informative and well paced class taught with enthusiasm and humor by a qualified and experienced teacher. I would feel comfortable recommending Cynthia's class to a broad range of people interested in becoming hypnotists." John Mayo

"Enjoyable, relaxed while done professionally. I was able to enjoy while learning, which is always the best way to learn." Gregory Chenevert, QA engineer

October 5th, 2003 Class

"Excellent class! Although I did not know what hypnosis felt like, I saw it would be an excellent profession for me. Now that I have taken this course that was expertly delivered by you, I am sure I was right. I love the color coded system - it won't fail and this encourages me to practice. I feel that I will be a true service to others with this system." Douglas A. Laramore, nurse practitioner

"Awesome! The only thing is make it a little longer. There is so much material packed into this class. Cindy, as a teacher you are wonderful. I give you an A+." Deborah Gauthier

"This has been a wonderful experience. I would absolutely recommend this class to anyone interested in hypnosis. It is extremely thorough and well-paced. Cindy presents the material in a thoughtful, easy to understand way, and creates a very comfortable learning environment. I am very glad that I took this course." Matthew Connarton, musician

"Overall enjoyable experience, thorough presentation of material. Will recommend to friends." Linda Halvatzes, counselor

"Excellent course. Material presented in logical and understandable fashion; all questions answered; instructor obviously highly experienced. Highly recommend for anyone considering career in field of hypnosis." Frances LeMoine Barskey, writer

"This was a well presented format with plenty of class practice." Maureen E. Young, RN

"It was great! You are easy to listen to, fun! Very patient with my many questions. Extremely enthusiastic and very knowledgeable." Linda A. Baillargeon, RNC/therapist

"I thought the class was great! I got a lot out of it. You are very encouraging!" Aaron Parker, mental heath worker

"Class is worth attending! Due to the fact that it really opened my eyes to what hypnosis is and the many benefits. I was surprised at the many areas that hypnosis can be used and probably many more areas that are yet untapped!" Polly Jutras, sales manager

"I enjoyed this class tremendously. I learned a great deal about hypnosis and about myself. Cindy is very animated and fun to learn from." Lori Ford, hearing specialist

Some comments from other past classes dating back to 1997

At the time of signing up for the Thomas Institute, we had looked at several places to get our hypnosis education. In looking back, we could not have picked a better school to attend. Cynthia's positive approach and her setting up good and realistic boundaries was very important for us. In the future, we feel this course will benefit both of us as we look forward to using what we have learned together to benefit others." Cathy and Roger Fontaine

"I think Cynthia is an excellent instructor and would not hesitate to recommend her to others. Her sense of humor and down-to-earth attitude made the class fun. Her extensive experience and enthusiasm made me feel confident that I'd be a practicing hypnotherapist by the end of the course!" Betsy Burke, RN

"Cindy Thomas has an in depth and broad based knowledge of hypnosis. Her personality and excellent teaching skills make this class an invaluable tool for anyone involved in human development and/or personal growth." Lewis Wittner, physical therapist

"I enjoyed the entire class especially the blend of education regarding medical type hypnosis, stage hypnosis and general wellness applications. The ability to practice on one another was great. I was very impressed with the diversity of participants and background interests for this class. For me that was most refreshing. Class instruction and process were very good. Never overwhelming, never to fast and never inadequate or to brief." Daniel Ober, D.O.

"Initially I dreaded the week-end times, but as the class began I was surprised at how much I enjoyed it. Cindy followed the rules of student comfort carefully which was very important for an all day class. Cindy is an enthusiastic teacher." Nadine Wheeler

"This class has been informative for both personal and professional reasons. Professionally, I think it is nearly impossible to number the ways these techniques can be used in the maternal/child nursing field." Kate Henderson, RN

Cindy's experiences certainly provided us with the best way to handle situations that may come up. She has a broad, in-depth knowledge of the material and kept the class interesting and fun." Cathy Krzyek

"I really enjoyed the class. The information was well put together and at a great speed for understanding." Lauren Blaakman, RN
December 12, 2009
"I really enjoyed this class. I had not been to school for years and didn't know what to expect but, it was actually fun for me. I enjoyed interacting with the other students. Your delivery of the material and instructions was very positive and upbeat. Your belief in each of us inspired us to believe in ourselves! I think I still need to collect more scripts and practice. Thank you Cindy!" Mary Surprenant, Hillsboro, NH
"I was at a point in my life that I had raised my children and was ready to move on to do something I wanted to really do until I retire. I went to a hypnotherapist for weight loss and was so impressed I couldn't believe the positive changes it had in all aspects of my life. I knew this is what I wanted to do, even though I have a BS in advertising. I contact the NGH in Merrimack, NH. They highly recommended Cindy and I was very pleased with her class. Really, the best thing I ever did career wise." Lucy Valentino, Litchfield, NH
"Very interesting, a lot of fun but, very intense. I could have used a few more days due to homework. Overall, a fun, informative course. Cindy wants you to succeed and will do everything possible to help you do just that. You leave having all the tools to be successful...including more confidence! Sherry Ricard, Manchester, NH
"This class worked very well for me. Without the color-coded system, I wouldn't have been able to get through it. It made a lot of sense as I'm a visual constructive learner and other types of testing has failed. I've had a cognitive learning disability since childhood with an Attention Dysregulation. Cynthia's course took a lot of anxiety away that I would have had taking this course elsewhere and she was one of the best teachers I've had in a long time. Sometimes it's difficult to get the appropriate accommodations necessary for the achievement of our goals and I thank the National Guild of Hypnotists for referring me to Cindy Thomas. I think it was a pleasurable rewarding learning experience." Karen Letourneau, Turners Falls, MA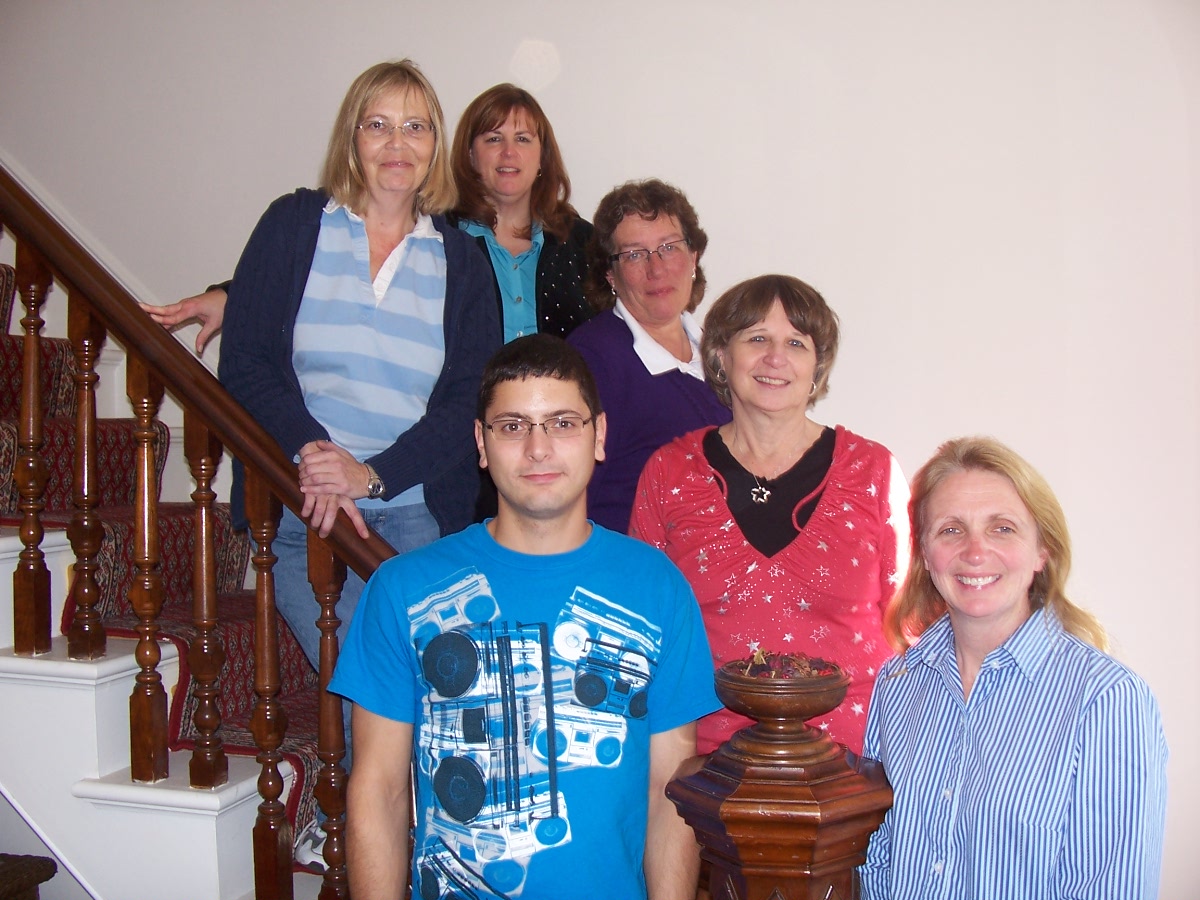 November 15, 2009
"I loved you and your class. The information was given in a way that was logical & easily understood. The materials are well organized. I really like the color-coded system to follow for the steps of hypnosis." Michelle Mailloux, Executive, Portsmouth, NH
"I believe I am leaving this class with a thorough understanding of what hypnosis is. I feel the training provided makes it possible for me to start using what I have learned immediately and with confidence. I would recommend this course to anyone who is serious about becoming a hypnotherapist!" Rhonda Slack, Compliance Specialist, Haverhill, MA
"This class has been absolutely terrific. We've learned a great deal very quickly, but I looked forward to each day of class." Nancy Parker, Compliance Manager, Andover, MA
"I think the class is well structured and provides all of the basics needed. I love the color-coded system. The information is broken down into understandable segments so it is not overwhelming. I highly recommend this course." Sandra Ranfone, Customer Service Mgr., Atkinson, NH
"This was a fun class with a lot of valuable practice time. The teacher is well versed in up-to-date hypnosis and not the old views many instructors teach." Mark DeMello, Psychology Student, Tiverton, RI
"Being a second time around student who attended one of your larger classes, I must say that the smaller more intimate class size lends to a better interaction and appeared to give you as the instructor a better way to guide the classroom comprehension. I did then and do more so now feel that your personal journey lends so much to the curriculum and how it relates to the field of therapeutic hypnosis. You have an absolutely perfect teaching ability that raises the strength in all of your students regardless of their person." Gayle Blanchard, Sales Supervisor, Manchester, NH

August 22, 2009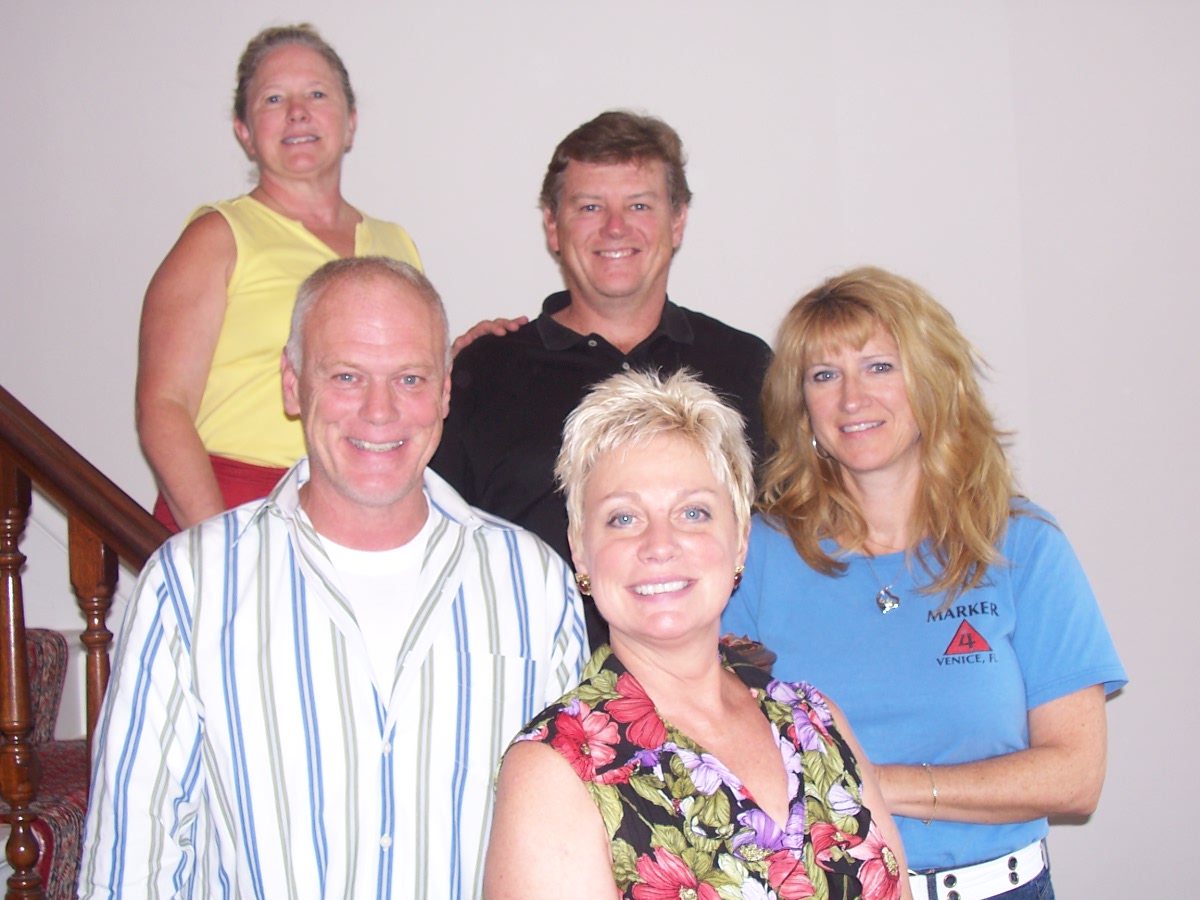 "Cindy, you took something that was so hard for me, reading and writing, and put me at ease. I now know I have the tools and understanding to go far with this. You are a great teacher!" Christopher Clapper, Sales, Londonderry, NH
"I really enjoyed the class. Cindy has a true depth of knowledge and taught the course in an intelligent and entertaining manner. I would highly recommend taking the course." James Doherty, Attorney, Beverly, MA
"The class is structured in a manner that is beneficial to all learning styles. The time goes by quickly. Students benefit from the relaxed feeling produced by practicing." Linda Seabury, High School Teacher, Manchester, NH
"I found it to be a very comfortable learning environment. A lot of information is given. I may have put more practice time in on a daily basis (even for short amounts of time) because I feel this is the type of career where you really need to feel very confident and confidence comes with practice. That really would be my only suggestion. Otherwise I have very much enjoyed the class." Christine, Business Owner, Litchfield, NH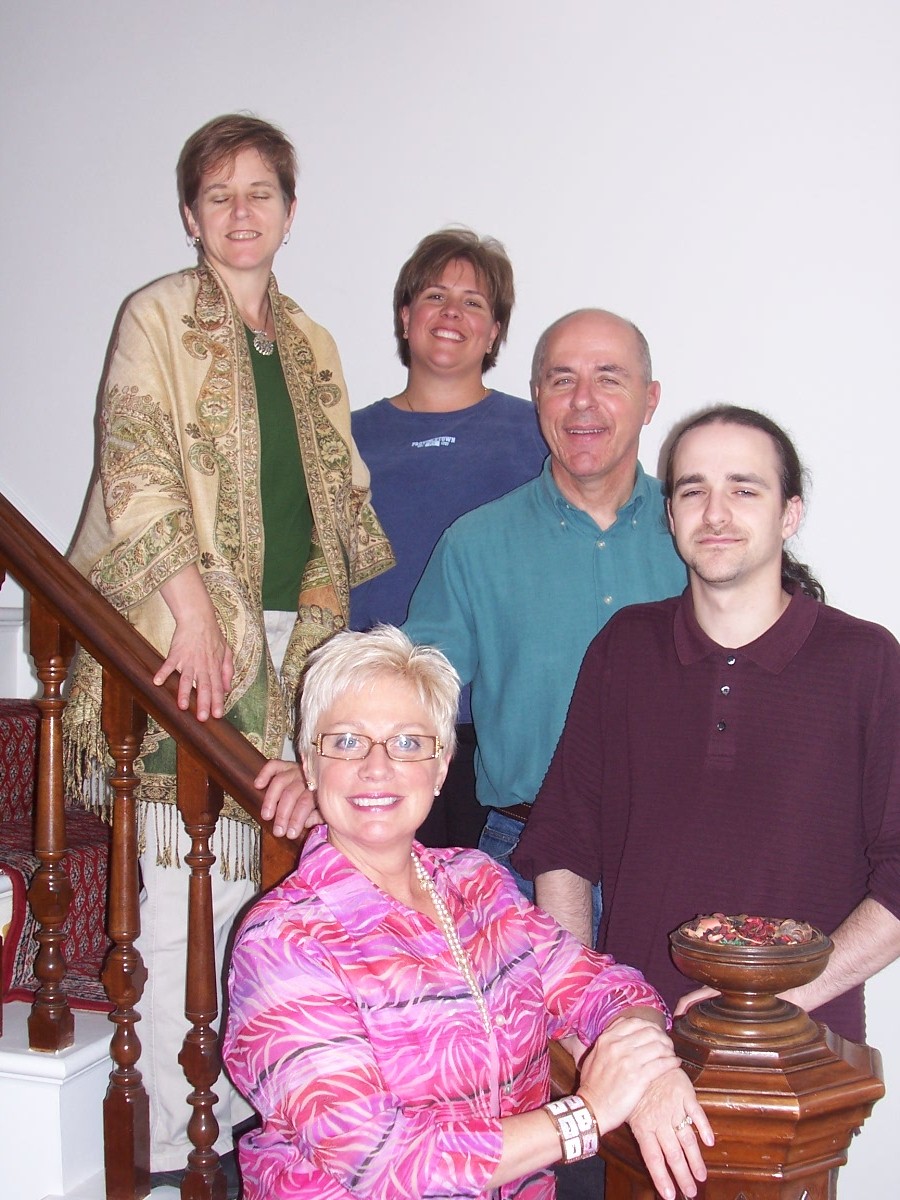 June 13, 2009
"This class was very informative and fun to take. I could not get over how fast the day would fly by. I am extremely happy I took the certification with you. Thank you! Cynthia is a very positive person with wonderful knowledge and a great ability to share that information." Kelly Lyford, Massage & Respiratory Therapist, East Hampton, MA
"This class was extremely interesting! The instructor is terrific - very, very, informative. I can't remember the last time I felt so invigorated and excited! Not only did I learn hypnosis, but learning to apply these techniques to myself REALLY let me realize my full potential. A truly positive life changing experience for me. Thank you Cindy!"
David Balchunis, Court Reporter, Everett, MA
"Excellent, love the color coded system, very practical approach to doing sessions." Timothy J. Corum, Plymouth, NH
"I liked the teaching style - combined modalities of reading, discussion, anecdotal, experiential and plenty of laughter. Cynthia was supportive and always positive with everyone in the class. She made learning and retaining this information fun. Her study guide workbook will be an invaluable tool for me to reference as I add hypnosis to my current practice. I feel confident I can open a new practice in hypnosis with the skills I've learned and the support materials Cindy's school has provided." Rosanne Beaurivage, LMT, Penacook, NH
April 19, 2009 Class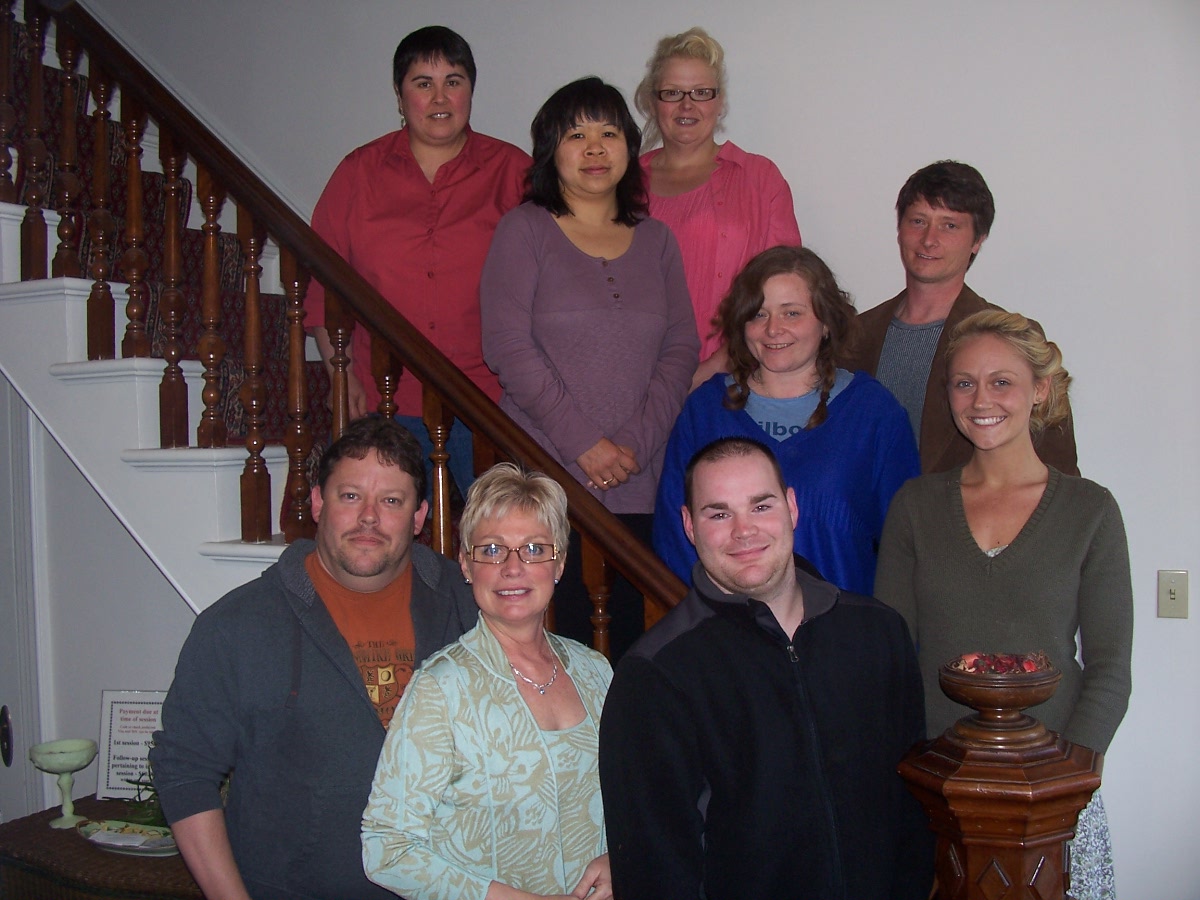 "This course was enlightening and fun. Not only have I learned about hypnosis, but I have the skill set to be a practicing hypnotherapist. Cindy is a positive and encouraging teacher. She is always ready with an enecdote or encouragement. The people that took the class with me were supportive, brilliant and at time hillarious. We really had all the synergy. I am so grateful to Cindy and my classmates for this experience. It changed me as a person and I have changed careers with the upmost confidence and optimism. If you are hearing the call to explore hypnotherapy, do not hesitate to answer it, you will not regret the time you spend learning and growing, whether you use it persoonally or professionally." Melissa Walsh, special educator, Concord, NH
"This class opened my eyes up to what hypnosis really is...step by step. The way Cindy explains what hypnosis is, what your experience while being hypnotized is and what hypnosis is used for. It covers so much and is going to be so helpful when I start my new business. Cindy is a great teacher. Her class was so much fun." Jeremy Salois, food prep, Derry NH
"Very informative - not boring - covers areas that I would not have thought of - teacher is motivated - hands on learning - includes ways to put skills to use in business." April Harvey, office manager, Sanbornton, NH
"This is a fun class and a great value for the price. Cindy is charismatic and a hoot! Her anecdotes and step by step teaching style make learning easy and interesting. Highly recommended." Jennifer T. Bosworth, LMT, Rochester, NH
"Cynthia you are a knowledgeable and enthusiastic teacher. I so enjoyed the energy of the class, the humor, the personal stories, insight and your wisdom. Thank you for creating a fun and caring learning environment for us." Jennie Sandberg, owner of Divine Child Holistic Arts, W. Concord, MA
"I have thoroughly enjoyed this class and looked forward to my training on Sundays. I have gained thorough knowledge about the mind, one's behavior and how to effectively address a client as a whole. I feel confident that I now have the tools to guide others to reduce stress, correct bad habits and even relieve pain. My eyes have been opened to all the wonderful options hypnotherapy lends itself too. I am very pleased with the wealth of knowledge that was presented with ease. Thank you for making this an incredible pleasant experience. I am eager to extend the rewarding benefits of hypnosis to others. NAMASTE!" Jennalee Tracy, student & hypnotherapist, Skowhegan, ME
"Lot's of fun, very informative, hands on experience is great, very glad I did it." Robert Massicotte, Director of engineering, Nashua, NH
"This was an incredible experience. Cindy really cares about what she does and about our success and training. I am so grateful for her patients genuine caring and her down to earth approach and most of all her humor." Kobit Beaver, Windham, NH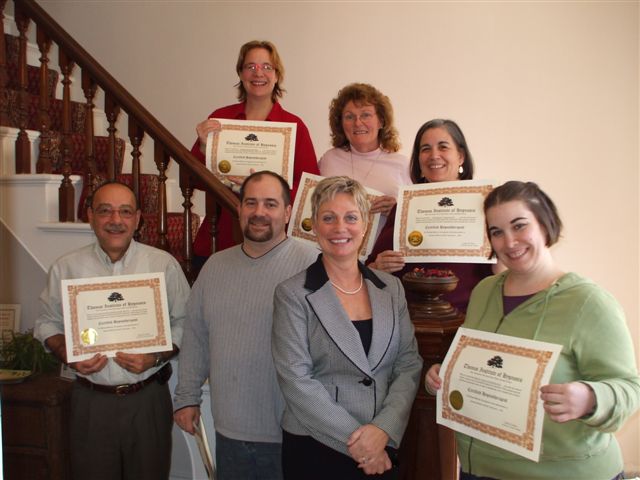 October 26, 2008 Class
"I found the class to be wonderfully upbeat and exciting. It never seemed to drag on and I found it easy to follow. I am so glad that I decided to take Cindy's course!" Heidi Vega Cavanaugh, Merrimac, MA
"I had a blast! Cindy kept things interesting & informative. Loved the sharing of her experiences. Would recommend her class to anyone interested in learning hypnosis." Donna Chagnon, Reiki master/Office manager, Allenstown, NH

"Cindy, your class was exciting, thoughtful and empowering for us. It was hands on never boring. Your respect for all of the clients that we will have is inspiring and shows the utmost integrity. You helped the class become cohesive from the start-maybe by not ever making any of us feel like we could say or do something wrong." Jana Jagendorf, Social Worker, East Hampton, MA
"I was drawn to this class because I was supposed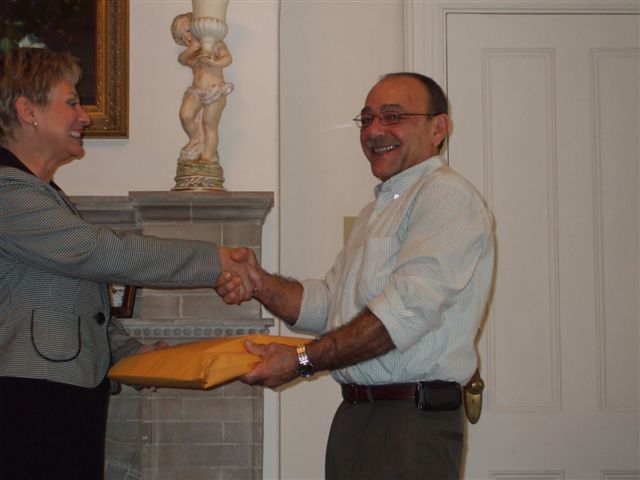 to take it, now, here, with everyone in this class.
I learned a lot of things I liked. Most importantly, I now trust hypnosis and my own ability to be a hypnotherapist." Joe Marchetti, Workshop Leader, Brockton, MA
"Loved the class. Very informative and interactive. Cindy is a very talented and accomplished hypnotist and teacher. She conveyed her vast experience and knowledge throughout the class and in doing sessions. It provided a unique experience to all of us students. I highly recommend the course to anyone interested in hypnosis." Butch Baxter, Lewiston, ME
"I have really enjoyed this class. It is an awesome group of people. Hypnosis is very exciting. I enjoyed having the small class size because it allows us to get the answers we need. I think the class has been taught well. The color coded hard cards will make doing hypnosis easily as I get use to it. Thank you Cindy, this is the beginning of my new adventure!" Nancy Lee Dionne, Massage Therapist, Laconia, NH
August 1, 2008 Class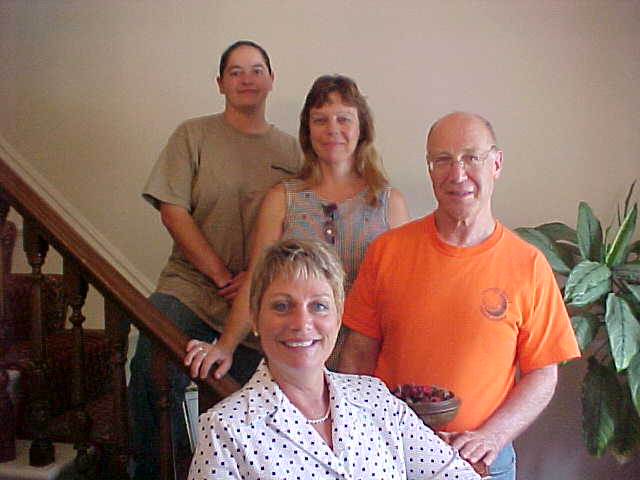 "This class was very enlightening. Covers all aspects pertaining to learning the skill, perfecting it and marketing it. The tools and handouts are extremely effective. The couch is very comfortable!" Angela Powell, military, NAS Brunswick, ME
"Cynthia's class was exciting, interesting and gave me a wealth of information, I can use for myself as well as my clients. You are guaranteed to succeed." Maureen DiStefano, Reading, VT
"This class was an eye opener into the magical world of hypnosis. Cynthia's expertise, willingness to share and her exhuberance made this class an "art form" in itself. Highly organized with a commitment to the field of hypnosis. Mrs. Thomas conducted a thorough and passionate seminar for seven days. I certainly recommend this training for anyone in the healing profession, or for anyone wanting to learn more about themselves... and for anyone interested in how a professional training program should be run." Glenn Berger, School Counselor, Concord, NH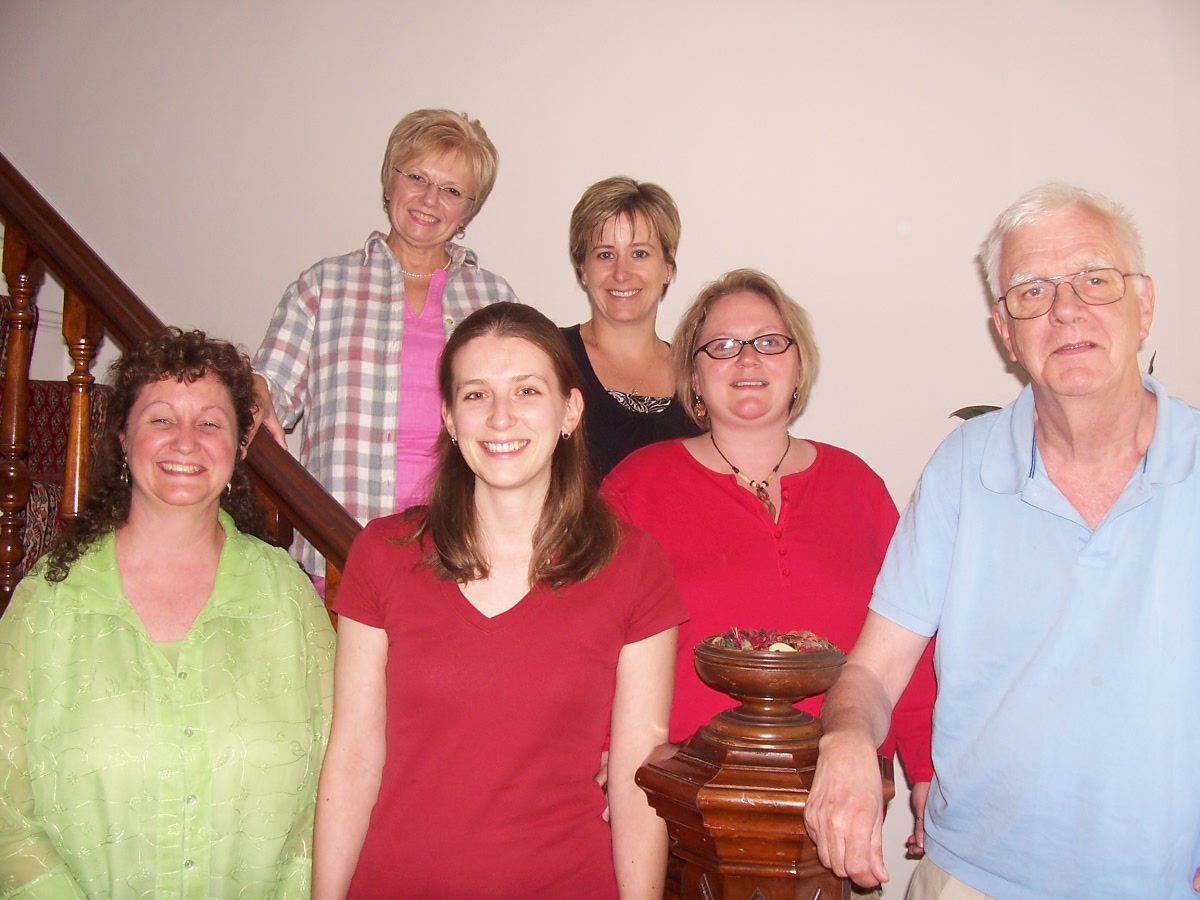 June 13, 2008 Class
"Cindy is a very magnetic person - great teacher, never boring, knows a boatload about hypnosis, hypnotherapy and business aspects of hypnosis. Excellent course, fun learning experience." Cappy Anderson, Cape Neddick, ME
"Cindy Thomas is by far one of the best instructors I have ever had the pleasure of taking a course with. She combines all of the qualities for an excellent learning experience: Theory, practical examples and suggestions drawn from her own experiences, humor, hands on supervised practice and support. I was on the edge of my seat. Never bored, always looking forward to the next phase. She exudes charisma and her skills and experience are unsurpassed." Kathleen Marden, Author/Researcher/Lecturer Stratham, NH (Author of Captured - a book about her aunt and uncles abduction)
"I loved the class. Cindy is very knowledgeable about hypnosis but explains it in a way that it is clear and easy to understand. I received the best possible instruction that I could have and feel very confident about being a hypnotherapist." Jaqui Pilla, Doula, N. Andover, MA
"I really enjoyed this class and liked how there were plenty of "real life" examples of situations we may run into. I also liked how comfortable Cindy made everyone feel about their questions and participation." Laura Gibson, Dover, NH
"Cynthia is extremely passionate about hypnosis - in a way that is contagious - she has a wealth of experience; which in combination with all of her knowledge has allowed the class to truly learn all they need to know to start their own business. The class environment is fun and you learn so much! Hypnosis can enrich your life - it has mine, physically, mentally and spiritually. Joanne K. Pricer, Nashua, NH
May 11, 2008 Class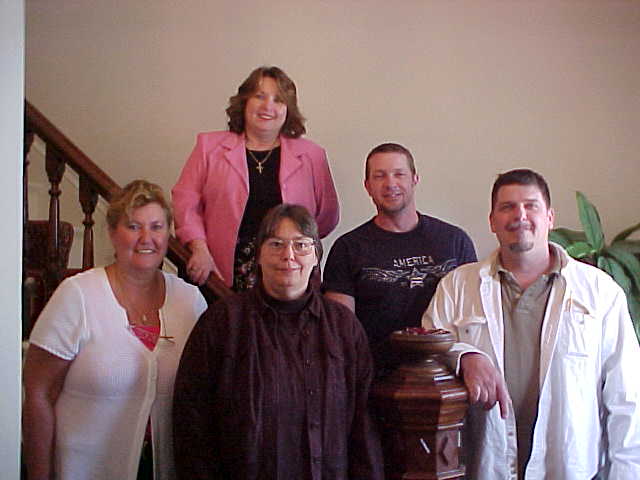 "The class was very informative and geared to different types of learning modalities. The class included hands on learning so I would learn my own style. The pace of the class was just right. It was fun and I enjoyed the interaction with the other students. I looked forward to attending each class. The class was designed as building blocks where we could learn and build each day on the knowledge and technique that we already mastered. I would recommend (and already have) Cynthia's class to anyone interested in becoming a hypnotherapist or even for their own self-improvement."
Dawn Whiting, owner of Pachamama, Concord, NH
"I enjoyed the class tremendously. I have more confidence that I will be a complete success and I can't wait to open a practice. I have learned valuable lessons that I will use every day in my practice and my life. I never realized the endless issues that can be helped using hypnosis. I had a wonderful experience and learned more than I could have hoped for."
Senia Peluffo, admin. assistant, Fitchburg, MA
"Very informative. Perfect class size. Relaxed atmosphere. Friendly environment. Lot's of practice. Everything is covered from the preliminary screening to setting up shop."
Sean Potter, Fitchburg, MA
"Loved the class!" Ray Mitchell, construction, Manchester, NH
"I loved the class. It was always interesting and very informative. Cindy was a pleasure and is very knowledgable. Lot's of great information."
Caroline Foote, Reiki Master Teacher, Tilton, NH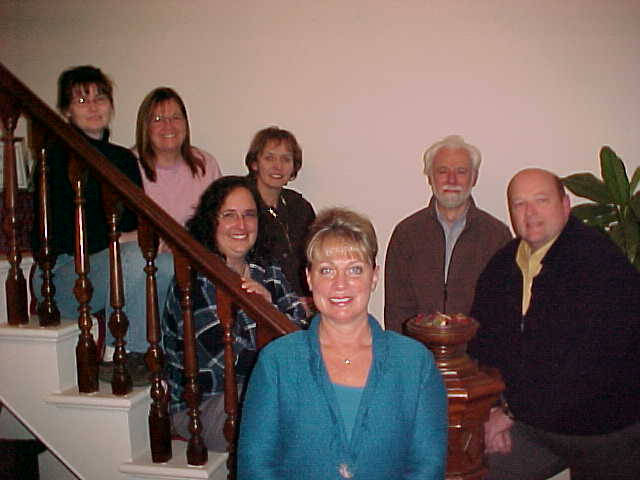 November, 16, 2007
"I was very impressed by the quality of instruction. There was not one moment of boredom the entire week. Obviously the energy you use in teaching a subject for which you are well versed makes a huge difference. Often, I've discovered that people who are good at what they do, may not be good teachers - You are indeed the exception to the rule."
Michael Clark, Police Sergeant-Polygraph Examiner, NH
"I was very impressed with the instruction I received. The course materials were easy to follow and well organized. I felt I was given all the instructions and resources I need to begin using hypnosis confidently and competently We were able to ask questions and felt supported and encouraged throughout the entire training." Lori Millis, Psychologist, Queensbury, NY
This has been a great class!! A nice combination of good people/students from all walks of life. The class and the materials are well organized. The combination of lectures, anecdotes, practice and group discussion provide an opportunity for everyone to participate, ask questions and get guidance. The Thomas Institutes color system gives step by step instructions which allows students to quickly move from "student" to professional hypnotherapist with security and confidence." Gene Faxon, Teacher/musician, Temple, NH
"This class opened my eyes to the healing power of hypnosis - I learned so much about what makes us work as human beings. The class was well structured & paced. Cynthia was very knowledgeable about answering all of our questions. The one on one practice was fantastic as we put all of our learning to use. It altered my misconceptions about hypnosis. What a wonderful gift you have given me to be able to help others. I only wish I could keep learning from you forever-although I feel very well prepared to start my own practice." Gillian Draleau, Reiki Master, Shirley, MA
"This class has given me great confidence. I have met wonderful people and can not even believe that I can do this. I feel so good about myself, I have really accomplished something and feel I am on the right path. I am leaving here feeling confident, wonderful, fullfilled and successful." April Peterson, LNA, Reiki Practitioner, Milton, NH
"I found Cindy's class to be very informative. She is very professional and explains things so that everyone understands. Her materials are outstanding. I would recommend this class to anyone interested in hypnosis." Holy Sutherland, Test Technician, Litchfield, NH
July 27, 2007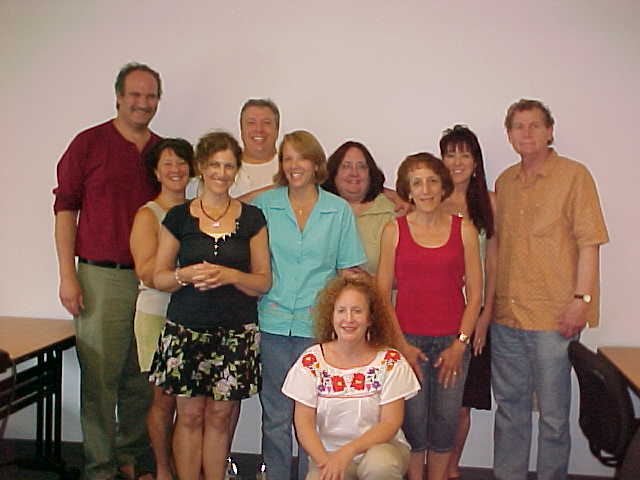 Class
"WOW- I loved it! I've been wanting to do this for decades. 7 days in a row was intense but glad I came. You can count on me to support and recommend all of your ventures." Robert Marchand, Reflexologist, S. Portland, ME
"The class was very informative and very enjoyable. Cindy made it an extremely fun class along with teaching all the skills thoroughly. I really enjoyed all the hands on practice. I would recommend Cindy and the school to anyone interested in hypnotherapy." Peg Penberg, Reiki Master, Contoocook, NH
Excellent. Thank you very much. You have a real gift for this and receiving hypnosis from you is = to receiving a gift!! This feels like a wonderful investment in personal well-being, as well as something very effective to use with clients and/or as an adjunct to therapy. Very clear explanations. Just the right balance between hands on experience and lecturing. You are animated and have a great sense of humor, so it's always lively. Thanks!" Sue Creamer, Clinical Social Worker, Newburyport, MA
"Cynthia Thomas is a dedicated and enthusiastic teacher. She is clear and thorough, as well as interesting and fun. The class was diversified into different ways of learning and hands on. Because it was so interactive, it was never boring. I looked forward to every day and was able to learn easily. I know that I will take this knowledge with me and be successful in my new business." Cristina Eaton, Childcare director/teacher, Chester, VT
"Cindy was clear precise and very professional! I felt a sense of ease and comfort while learning. I feel I have my basics and am comfortable with hypnosis. I would highly recommend this class to anyone. I really enjoyed myself." Lisa Gold, Therapist, Hopkinton, NH
"I loved the class. I didn't know what to really expect when I first came to the class and just hoped I would be able to do hypnosis. The class far exceeded my expectations and I am excited now about my future as a hypnotherapist. Cathy Holland, Respiratory Health Coach, Penacook, NH
"I feel very fortunate in coming to this class. I picked it blind in a sense without knowing anymore about Cynthia than her website. Mainly because she was relatively close and her claims were not outlandish. The class was fun and informative with a clear structure for a beginner to use." Stephen Tucker, Ellsworth, ME
"I really enjoyed the class. You're a great teacher. The class moved right along and was never boring. The quick jump into "hands on" made the class exciting for me and was very motivational. I believe...NO, I KNOW, without a doubt that with your training I am ready to walk out the door and go right into practice! The group was great! You got us all involved and working together." Michelle Wedel, Reike Master, Nashua, NH
April 29th, 2007 Class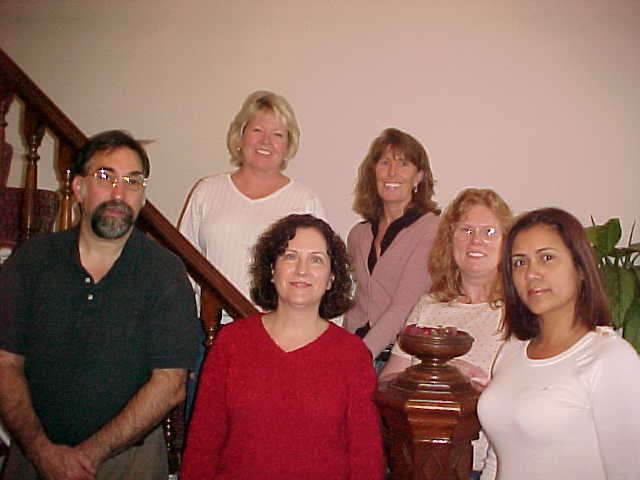 "Excellent class. A lot of information and hands on. Great environment and very knowledgeable instructor. I will recommend it to anyone that wants to learn hypnosis." Patricia Valley, Real Estate Broker, Methuen, MA
"The class was great! The information was presented in a very understandable manner and with wit and good humor. The material made sense and was clear and easy to understand. I like the way that the profession is presented by Thomas Institute. It is very uplifting. If more hypnotherapists where trained like this, the old stereotypes about the profession would soon be gone from the minds of the public." Jay Destroismaisons, teacher, youth counselor, Lisbon, NH
"I loved this class. It was informative fun, and easy to understand. I feel I have all the information and steps I need to be a successful hypnotherapist. Cindy is great - very experienced, very informative. I loved hearing the stories of real life situations. FUN!" Amy Edwards, Licsw, Westport, MA
"Fabulous! I really enjoyed your class. You have a way of explaining and presenting concepts that make them simple and easy to understand. Please let me know of other courses you are teaching. I would like to take more." Donna Horsch, computer programmer, Derry, NH
"I thought the class was excellent. You moved at a good pace, gave good examples and provided insight. I liked having the ability to practice on each other and to observe. Also, liked the session today on marketing and getting started overall. It was very interesting, at times fascinating and you brought a lot of knowledge and energy which made it fun." SueAnn McGorty, client services manager, Londonderry, NH
"Although one can absorb a great deal reading sources about hypnosis and its practice, your personal attention to questions customizes the information and makes it most clear and relevant for each individual student. The practice sessions are key for only by doing and reviewing actual sessions can one really get the sense of the healing power accessed through hypnosis." Lynn Lewis Ribeiro, writer, Hampstead, NH
February 23, 2007 Class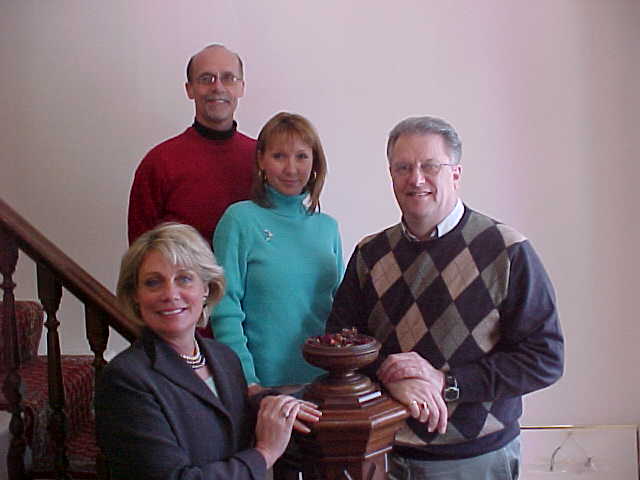 "This class exceeded me expectations! After years of "dabbling", this has been what I have been waiting for to tie things together for me. The positive reinforcing techniques are in line with my personality and approach that I feel comfortable with." Dan Kirby, BA Social work, Bedford, NH
"What I appreciated was the integrity by which Cindy presented this class in respect to what hypnosis is and what it is not. The ethical aspects of hypnosis is critical for the hypnotist as well as for the world of hypnosis. The fullness of this program, from intake to exit to marketing and scripts is so totally complete I feel I have all the tools to be successful in my business."
Ron Shepard, Life & Personal Coach, Barre, VT
"A great training and educational tool with many applicable uses! Whether it is for self-help or business, making it an integral part of your existing business or starting your own, it is definitely a class worth the time and expenditure. Very informative. Cynthia is a professional in her field that is all at once inspiring and awesome to be a part of. I thoroughly enjoyed the class." Lisa Ingram-Stall, Medical Technologist, Bedford, NH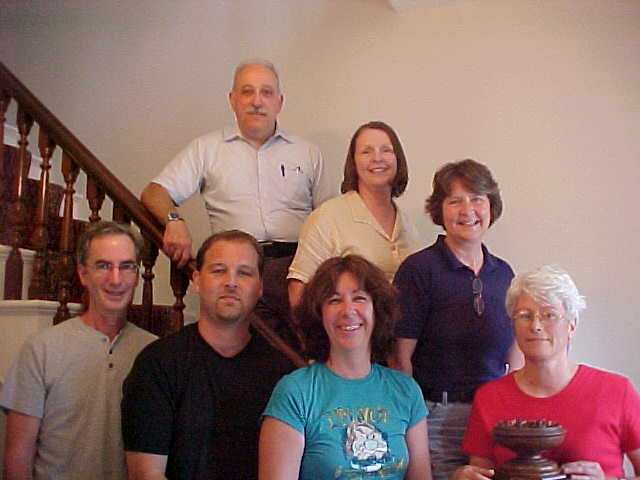 July 28th, 2006 Class
"Lots to learn, all of the info is important - the stories are excellent back up to the lessons. I like the way sessions are described and examples then were provided for each section of session. I enjoyed all of your insights into this profession - and watching all of my classmates grow not only in their knowledge of hypnotism but also gaining confidence and personal growth." Wendy Diotalevi, public health director, Milford, MA
"I have very much enjoyed this class. I am glad I came to the smaller class I t was very relaxed and we got to know each other quickly. I am very glad that we received both the NGH and the Thomas Institutes approach and that the differences were pointed out. I saw some long distance learning that I had considered taking, but could not imagine becoming "qualified" without actually being hypnotized or hypnotizing another person. We had a great blend of theory and practical work which I thought was a good balance. I would recommend this course partly because of the balance mentioned above and partly because of the way it was presented. Cindy is positive and the classes were thoroughly enjoyed. Cindy's course was by far the best!" Mary Murray, college lecturer, Devonshire, Bermuda
"The class was very professionally done and yet lots of fun. I had tried self-hypnosis on my own with tapes, but little or no success. I am now having great success and hypnotized myself to improve my vocal variety. Received many comments from classmates about how much my voice had improved. They did not know what I was doing. Also, hypnotized my wife...should have learned about the barter system earlier! Thank you very much." Harold Elliott, teacher
"I wasn't sure what I wanted out of the class but was suprised at how much I enjoyed it. I liked the attention given to our smaller group." Chris Taillon, Finance manager, Allenstown, NH
"This was even more information than I had imagined. It was amazing watching myself and my classmates evolve in just one week! I found Cindy to be a caring teacher, encouraging us throughout the class. We were given positive reinforcement and I truly do feel ready to go out and start my career." Mary Easterly, The Nut Lady (owns her own nut company) New Hudson, Michigan
"Very informative and concise compared to the other programs/classes on the internet or advertised." Vincent Giannusa, phlebotomist, Reading, MA
"Great - Lots of preparation went into this class. Very impressive, wealth of knowledge and experience. Instructor - on - the whole time. Enjoyed the actual hands on part the best." Cathy McLaughlin, Massage Therapist, Reiki Master, Newton, MA
March 4th, 2006 Class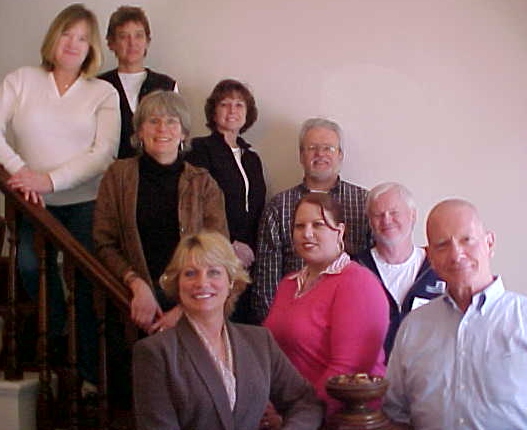 "Great, I loved it. You are positive and upbeat. Even though the days were long and consecutive, this week has flown by! I would recommend you first over anyone else." James Gromm, RN, Candia, NH

"I loved this class. There was so much information given in such an easy to learn way that I quickly felt certain that I would be successful. Cindy is a wonderful teacher, low key and upbeat. She always keeps it interesting and fun. Cindy is a highly ethical hypnotist and teacher and she instills these values in her students."
Janet Kent, Yuen Method practitioner, Woburn, MA
"Very informative and entertaining. I felt relaxed and comfortable at all times. The small class concept is great with plenty of time to ask questions and lots of time for hands on practice. To sum it up, I will use the words of my instructor, I LOVE IT, LOVE IT, LOVE IT!" Stephen Brothers
"I initially started out with a different hypnosis course... I gained more knowledge and confidence with Cynthia's class. She teaches from a place of integrity, great ethics and morals. She teaches with enthusiasm and a love for her profession. There was a grounded quality that was absent from the other course. I was able to get a lot of hands on experience during the class. I enjoyed her humor, honesty and sincerity." Mary R. Howe, Life Coach
"This course is well laid out and compares different approaches to hypnotherapy. It is the real world experiences of the instructor, however, that make this a stellar opportunity to learn about this profession and practice of hypnosis." John Sheehan, Ethicist, Ph.D, MA, BA
"Cindy is dedicated to advancing the profession and insuring her students are fully prepared. This class was packed with information that will prepare you for real life situations. Anyone can teach from a book...Cindy teaches from the heart!" Lynn Martin, Life enhancement coach
"From the first phone call to the end of class I felt comfortable and knew that I had found a competent and caring instructor. I would highly recommend that anyone interested in learning to be a hypnotist/hypnotherapist start by going to the Thomas Institute. I have worked for 20 years as a psychotherapist and I feel that Cindy has a comprehensive understanding of hypnotherapy." Marlis Sorge, Psychotherapist, E. Thetford, VT
"This was a fun and educational class. Perfect for my comfort level. I've learned many things above and beyond a basic hypnosis course." Johanna Erickson, business owner, Hampton, NH
October 2nd, 2005 Class
"This class has been enlightening. I know we all have the power with in ourselves to make changes. It is helpful to discover ways to implement the necessary changes, both for ourselves and others" Mary Cmejla
"The class was wonderful! You are a great speaker and have great ability in holding the students interest. Thank you for helping me understand what I am doing now."
Mary Pagnani, RN, Brentwood, NH
"Already being a practicing psychotherapist I found this class to be just the right fit for a WHOLE person approach. I came from a foundation of mind, body, health and using hypnosis only gives another tool to insure a successful outcome. Cindy is concise and very knowledgeable in her presentation. The classes are full of information that is useful and practical. The color coded system is easy to use and the information touches on a variety of subjects. I am very pleased and look forward to doing more classes with her."
Carlotta M. Robbins, Mental Health Therapist
"GREAT, GREAT, GREAT. I loved every minute of the class. I got so much out of it.
Izolda Petakov, RN, Teacher
"Interesting question, "you sense something isn't quite right", re: person requesting a session. I found my answer interesting as well. I was trying to "think" like a hypnotist and not like my psychotherapist self. That is perhaps what has truly been so very helpful about this class. It helped me to think in a way I haven't for the past 20 years. So this class has helped me to formulate some new ways of understanding how to work with people, to "compartmentalize" my work sometimes as a hypnotist, sometimes as a psychotherapist...and as both. Cynthia is a very talented teacher and I especially enjoyed her being so honest and practical in her approach. She truly "demystified" hypnosis and I am very thankful for her kindness and approach!"
Ilene Swartz , MSW, LICSW, Lynn, MA
"Cindy, I learned so much more in your class than the other hypnosis class that I attended. You have so much more knowledge about the field of hypnosis and are able to explain it so that your students can comprehend it. You are organized and you structure the course so that it follows a logical order. The homework you give is applicable to what your students need to learn. You make it hands-on. Your stories and examples add to the material and your sense of humor is wonderful. Making the class interactive, comfortable and safe for your students to ask questions. You offer practical and helpful advise. Thank you for allowing me to attend the class. I now feel confident about helping clients through hypnosis, something I NEVER felt with the other training class!" Marilyn Hutnick, Assistant Principal,
"I believe the class is structured in an easy manner so that basically once you have completed the course, you have all the tools you need to be successful. Cynthia has taken the guessing out of the process making it easy to follow the steps. Every person should take this course, if not to use in business at least for their own individual education." Linda Ouellette, RN, Hooksett, NH
"I enjoyed the class and Cindy's enthusiasm for the subject." Wendy Mathews, Body/Mind Therapist, Rockingham, VT
"This class is so wonderful! Cindy is a delight to work with. She keeps the pace going and everyone is involved and enthusiastic. We covered a lot of material and made many new friends and we all look forward to future referrals. It was a lot of fun!" Linda Keeler, North Salem, NH
July 23rd, 2005 Class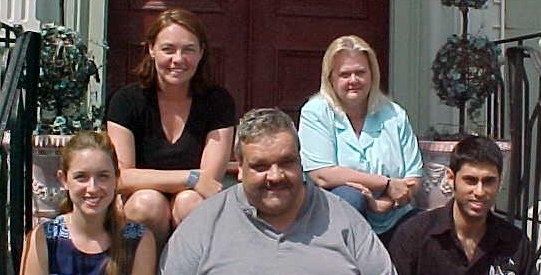 "Cindy has an energetic personality and this comes through in her classes. She does a thorough overview of the NGH curriculum and also imparts a lot of information from her years in private practice. Her color coded system makes it easy for a beginner to build sessions for their clients. I highly recommend taking her class.
Anita Germain, Spec. Proj. Mgr., S. Burlington, VT
"Loved the class. Well paced and kept me interested. Packed with information. Cindy is very thorough. Lewis Rizk, Mgr., Saugus, MA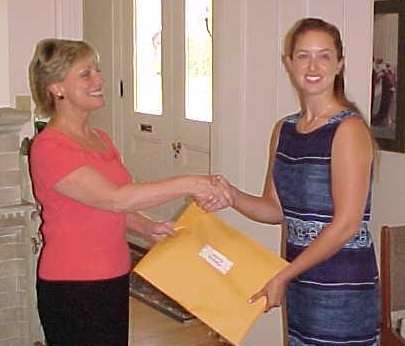 "Before I attended Cindy's class I had some of the same
misconceptions that many people have. Now I have a great understanding of the true meaning of hypnosis and feel confident in my ability to use hypnosis on myself, friends, family and even to start up a practice. I looked into other schools and the Thomas Institute just seemed to offer the most material and greatest support. Boy, was I right! We even walked away with advanced techniques. Not only is Cindy highly professional and really focuses on "updating hypnosis", but she also has a sincere level of caring for her students and their success. I can't say enough how the training exceeded my expectations and how highly I would recommend it to anyone.
Rebecca Burcher, Real Estate Broker, Milford, NH

"Excellent class. The best part is getting the benefit of your past knowledge and experience. I got the chance to practice and had lots of individual attention and feedback. Great class, support and outstanding teacher!" Manish Punjabi, Austin, TX
"I have greatly enjoyed the class and am sure I will find this beneficial with my clients. I'd like to take this opportunity to thank you as It has already helped me in so many ways. Do not change a thing, this class is great!" Millie Rich, Alcohol/Drug Counselor, Weare, NH
February 6th, 2005 Class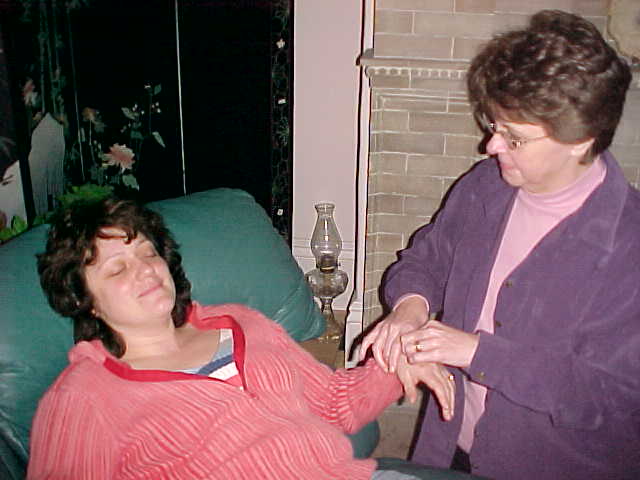 "Fun, very useful information. Animated and energetic presentation that is well rounded and informative. Very encouraging. Would love to have more practice and thankful that you will remain a great resource." Debra Miller, RN, Goffstown, NH
"I really loved it! I really did learn a great deal! I am very impressed with your professionalism and how you were also able to show us you also." Kathy Young, LMT, Manchester, NH
"I think you are an excellent instructor - full of personality and animation, yet you passed on your knowledge and experience with enthusiasm and in a way that was easy for everyone to grasp. You are patient, non-judgmental and caring. I never wanted to come out of hypnosis when you guided us into that wonderful relaxed state. Thank you for everything that you taught me and continue to offer more and more and more and...." Gail Castelot, shorthand reporter, Bedford, NH
"I've taken many academic courses throughout my life. Cindy has been of the better instructors I've seen in a while. All questions were answered professionally and thoroughly. It is obvious she knows her profession through and through. I would gladly take another course through her. Bethany Sulecki, market research, reiki II, Merrimack, NH
September 19th, 2004 Class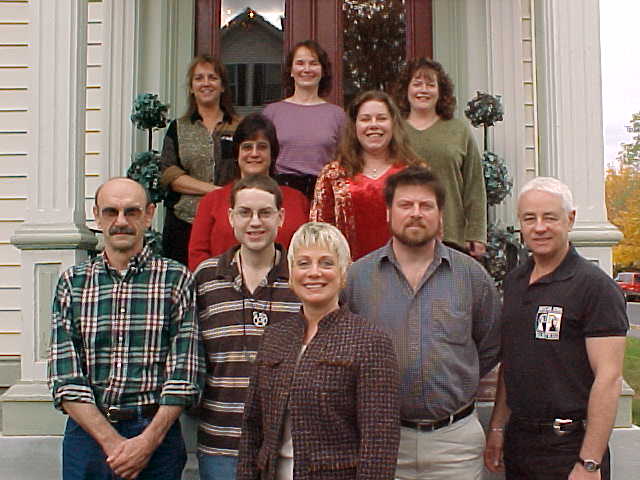 "I looked forward to each weeks' class. Cindy is an excellent instructor. She provided information with real world applications based on her experiences in the field of hypnotism. I am excited to include this new skill in my current field of massage." Trina M. Serrecchia, LMT
"I felt the class was very informative and gave me a much better understanding of hypnosis. It was so interesting and so involved that the time sitting in class seemed to speed away!" Richard Adams, machinist, New Boston, NH
"I found it very informative and lighthearted, not stuffy." Ryan McEntee, reike master/teacher
"This class was excellent. It was fun learning and very informative. It gave me all I need to know to start my own business and then some. I got hands-on experience in the class as well as practicing at home. If anyone wanted to get into hypnotism, I would highly recommend Mrs. Thomas' class." Norman Frost II, graphic artist, Piermont, NH
"This class was great. Cindy has a very nice, accepting style. She makes sure her students are comfortable with each of the topics covered before moving on to the next. She takes the time to answer everyone's questions and makes the individual feel it was okay to ask the question. She exudes confidence at all times and it is easy to see that she is very successful at her practice. She is a wonderful hypnotist and teacher!" Bill Scimone, consultant & guidance
"I believe this class was very informative. I was surprised at what I actually got out of the sessions. Everything was taught in great detail." Cindy Davis
"This was a really good class. Very interesting. I wish I had less going on in the rest of my life so I could devote more time to this, but because I can come back in the future and audit classes, I feel confident that my time and money were well invested." Mary Rose Cieslik, LPN
"This class has been very informative - even though I wish there were more information on past life regression. I do understand though that it is a controversial subject. There is a lot of information in a short time." Lisa Case
" A lot of useful and valuable information. I was able to use what I have learned to help myself work through some of my own issues. I enjoyed the open class participation and demonstrations and the encouragement to practice outside of class with family and friends. I would highly recommend this class to others." Bonnie K. Learned, social worker
June 5th, 2004 Class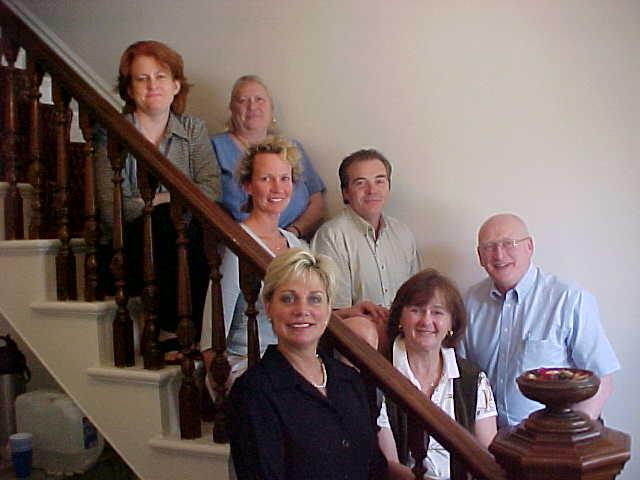 "The last seven days have been marvelous. The class has been fast paced, interesting and powerful. The weight loss session that you did with me was wonderful. Even though it has been only three days, I am amazed at how my eating habits have changed with little effort on my part. Thank you. You are an excellent teacher and made the information interesting and exciting. I look forward to beginning my own practice." Edward Miner
"Cindy is a truly gifted instructor. Her wealth of knowledge, warm personality and wonderful sense of humor made the time seem to fly. I am so glad I decided to learn at the Thomas Institute of Hypnosis. The color coded system was very helpful. Course material presented in a very organized fashion. I particularly appreciated class examples that she drew upon from her extensive experience. The marketing session was loaded with practical tips that are so useful for anyone embarking on a new business." Karen Wheeler, RN,C
"I enjoyed the class very much. What I liked the most was the daily opportunities to practice our new and developing skills which really helped to overcome any insecurities or barriers to actual beginning a practice as a hypnotist." Katherine Negron, nurse practitioner
"This is a great class-informative, entertaining. Great class dynamics - we hope to keep in touch. The handouts were fabulous - very important teaching tool. You are knowledgeable and experienced, not only as a teacher but as a hypnotist. Great examples from your own experiences. It has been everything I wanted and more! I will tell everyone about you and the great experience I had. I feel confident about starting my business!" Kitty Spitzer, writer
"A very consistent, high quality learning experience. I will recommend your class to everyone interested in hypnosis, without any hesitation. This was a great experience. You were born to teach! Thank you!" John F. Hynds, massage therapist
"The class was great! The information was just right. It has practical applications for us. We can easily go from class to doing hypnosis. All the materials we need are here! Cindy is cheerful and knowledgeable. She openly share information and has a strong desire for her students to succeed." Lori Boyce, fitness instructor
March 5th, 2004 Class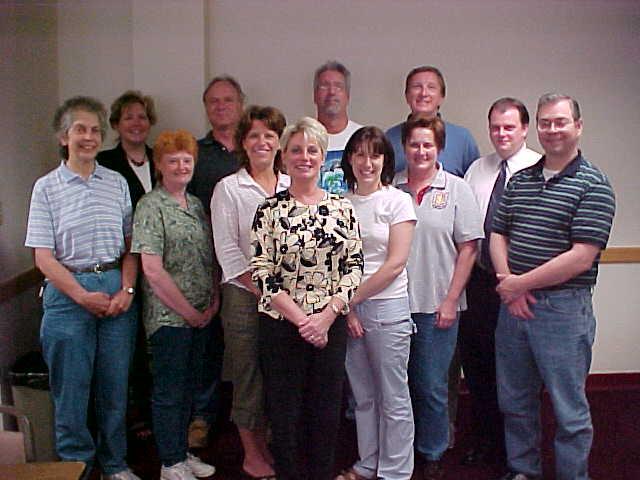 "The teacher was very clear & detail oriented in her style. There was a good mix of dictation and exercises. Plenty of materials available. Very personable and enjoyable experience all around." Rev. Richard C. Martin
"Excellent Class! Well Taught!" Daniel McDevitt
"Superb! I looked forward to coming to class every Sunday. Very informative, fun, extremely educational, innovative. I would highly recommend your class to anyone!" Jana Malette, executive assistant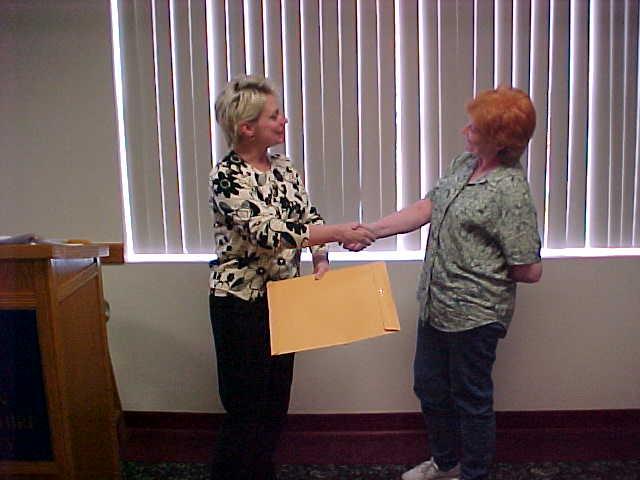 "This class was well organized, enlightening, non-intimidating. Cindy is knowledgeable and approachable. And even though it was just plain fun, I feel confident that we can all be more than competent hypnotherapists. I've also met some very terrific people." Christine R. Townsend, RN
"I enjoyed the class very much. It presented a lot of information in a coherent way. The practice sessions made it come alive." Joseph Borkowski, software development manager
"I enjoyed the class immensely. Cindy made the time very enjoyable. You learn a lot during the classes. I would recommend it, even if you don't want to become a hypnotherapist!" Carol Sipe, curriculum designer
"Great class! Handouts, tapes and examples were wonderful." Rose Stevens, guidance counselor
"AWESOME! Other than smoking cessation & using tapes, I had no exposure to hypnosis. You started at the very beginning & built upon that and managed to put the pieces of the puzzle together in to a complete picture - week by week. You definitely have the gift and acquired skill of teaching as well as a great sense of humor (and tolerance for those of us who have lot's of questions). I definitely made the right choice to come to YOUR class. " Colette Hall, RN
"I found the class to be light and refreshing. The instructor made the classes fly by. Her personality made us feel at ease and comfortable. It was truly a pleasure to attend this class. I hope when I "grow up", I can be just like Cynthia, bubbly, joyful and zesty. She makes learning fun and interesting." Tracy Lagasse', minister
"I enjoyed the class very much. I thought you had a great amount of knowledge and had excellent rapport with the class." Cort F. Cary, home renovation
"It was fun! The learning enuromeny was very light but to the point and covered all the facts very well. The class was always in a learning state of mind. Everyone was here to learn about hypnosis, not to disrupt the class. Material was covered very well and all questions were answered and expanded on for clarification. The changing of partners in the class provided a varied (mixed) learning atmosphere. This provided us with additional in class experience." Nickolas Darchik
"Loved the class! Lectures are not boring. The only thing I could see improving are to have the color coded cards already in notebook." Douglas Warren
"Informative and well paced class taught with enthusiasm and humor by a qualified and experienced teacher. I would feel comfortable recommending Cynthia's class to a broad range of people interested in becoming hypnotists." John Mayo
"Enjoyable, relaxed while done professionally. I was able to enjoy while learning, which is always the best way to learn." Gregory Chenevert, QA engineer
October 5th, 2003 Class
"Excellent class! Although I did not know what hypnosis felt like, I saw it would be an excellent profession for me. Now that I have taken this course that was expertly delivered by you, I am sure I was right. I love the color coded system - it won't fail and this encourages me to practice. I feel that I will be a true service to others with this system." Douglas A. Laramore, nurse practitioner
"Awesome! The only thing is make it a little longer. There is so much material packed into this class. Cindy, as a teacher you are wonderful. I give you an A+." Deborah Gauthier
"This has been a wonderful experience. I would absolutely recommend this class to anyone interested in hypnosis. It is extremely thorough and well-paced. Cindy presents the material in a thoughtful, easy to understand way, and creates a very comfortable learning environment. I am very glad that I took this course." Matthew Connarton, musician
"Overall enjoyable experience, thorough presentation of material. Will recommend to friends." Linda Halvatzes, counselor
"Excellent course. Material presented in logical and understandable fashion; all questions answered; instructor obviously highly experienced. Highly recommend for anyone considering career in field of hypnosis." Frances LeMoine Barskey, writer
"This was a well presented format with plenty of class practice." Maureen E. Young, RN
"It was great! You are easy to listen to, fun! Very patient with my many questions. Extremely enthusiastic and very knowledgeable." Linda A. Baillargeon, RNC/therapist
"I thought the class was great! I got a lot out of it. You are very encouraging!" Aaron Parker, mental heath worker
"Class is worth attending! Due to the fact that it really opened my eyes to what hypnosis is and the many benefits. I was surprised at the many areas that hypnosis can be used and probably many more areas that are yet untapped!" Polly Jutras, sales manager
"I enjoyed this class tremendously. I learned a great deal about hypnosis and about myself. Cindy is very animated and fun to learn from." Lori Ford, hearing specialist
Some comments from other past classes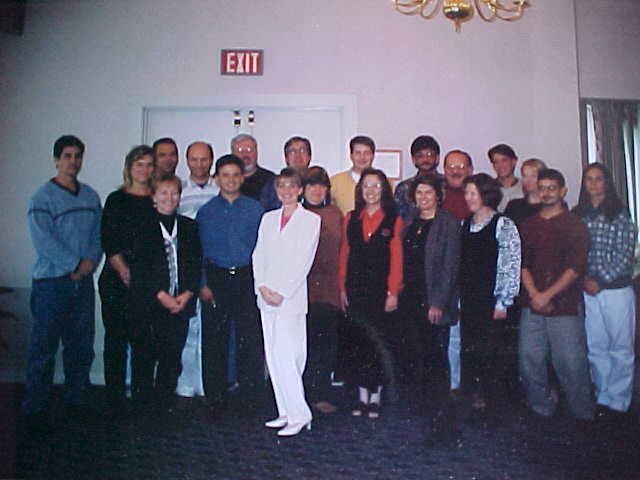 At the time of signing up for the Thomas Institute, we had looked at several places to get our hypnosis education. In looking back, we could not have picked a better school to attend. Cynthia's positive approach and her setting up good and realistic boundaries was very important for us. In the future, we feel this course will benefit both of us as we look forward to using what we have learned together to benefit others." Cathy and Roger Fontaine
"I think Cynthia is an excellent instructor and would not hesitate to recommend her to others. Her sense of humor and down-to-earth attitude made the class fun. Her extensive experience and enthusiasm made me feel confident that I'd be a practicing hypnotherapist by the end of the course!" Betsy Burke, RN
"Cindy Thomas has an in depth and broad based knowledge of hypnosis. Her personality and excellent teaching skills make this class an invaluable tool for anyone involved in human development and/or personal growth." Lewis Wittner, physical therapist
"I enjoyed the entire class especially the blend of education regarding medical type hypnosis, stage hypnosis and general wellness applications. The ability to practice on one another was great. I was very impressed with the diversity of participants and background interests for this class. For me that was most refreshing. Class instruction and process were very good. Never overwhelming, never to fast and never inadequate or to brief." Daniel Ober, D.O.
"Initially I dreaded the week-end times, but as the class began I was surprised at how much I enjoyed it. Cindy followed the rules of student comfort carefully which was very important for an all day class. Cindy is an enthusiastic teacher." Nadine Wheeler
"This class has been informative for both personal and professional reasons. Professionally, I think it is nearly impossible to number the ways these techniques can be used in the maternal/child nursing field." Kate Henderson, RN
Cindy's experiences certainly provided us with the best way to handle situations that may come up. She has a broad, in-depth knowledge of the material and kept the class interesting and fun." Cathy Krzyek
"I really enjoyed the class. The information was well put together and at a great speed for understanding." Lauren Blaakman, RN